Youth Soccer Is The Root Of All Evil
by Gina Valley
Youth soccer is the root of all evil.
It seems like the perfect children's sport.
Everyone can play.  The rules are simple.  Only basic equipment is necessary.
What a lovely way to spend an afternoon bonding with your family.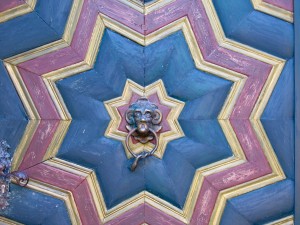 Except it's so not.
Having had children participate for the past decade, with many more years still to come, I can tell you authoritatively that youth soccer is, in fact, the portal to evil.
We suckers, I mean parents, sign our kids up for what we think will be a relaxing once a week contest among friends.  We don't realize until it's too late that we've joined an insidious cult.
The fact that soccer makes us rise earlier than the hockey families on Saturday morning should have been a clue that foul play was amiss.  But, blurry-eyed and sleep-deprived such as we are, we missed it.
Before we knew what was happening we're handed a stack of schedules:  snack schedule, picture schedule, paint the field schedule, clean out some random guys garage schedule.
We're given misspelled names to game locations on 4 different continents, and told to MapQuest them.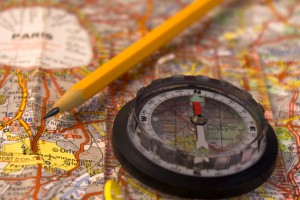 We got a bill for coaches' gifts, a team banner, practice shirts, and someone's new car.
It all worked together to set our heads spinning before the games even start.
Basically, it's just a simple ruse on the part of the children's union to bring us parents into submission.
And it's working, too.
It's so much easier for kids to control sleep-deprived, sun-stroked, Goldfish-cracker-fed parents.  The complex details and extensive sun exposure rapidly turn our brains to mush.   Gibberish becomes our first language.
They've got us to not only let them, but to encourage them to run through mud puddles, push people, kick things, gulp Gatorade, snarf Oreos, and scream at their friends, all in the name of getting some quality exercise and good clean fun.
Just yesterday I heard myself say to one of my littles, "You can skip your chores, just please leave your uniform outside, and get into the shower.  Quickly."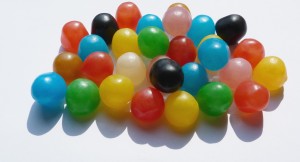 Eight hours into today's marathon session I heard myself say, "I just want some candy. Does anyone have any candy?"
After returning home from another full day of Soccer Mom-ing, I bargained with one of my tiny teamsters, "I'm exhausted.  I don't care what you what you do.  Just let me sleep.  For the love of all that's holy, let me sleep!"  Every electronic, screen-outfitted item in our house shuddered, preparing for the onslaught.
And, no, they did not let me sleep.
Maybe I can doze during half-time tomorrow.  After my shift at the snack bar.
Laugh Out Loud!
-gina
Has your family joined the youth soccer cult?  Was I supposed to bring snacks this week?    Shoot me a comment.  I'm looking forward to hearing all about it.