A Whoring I Will Go…
by Gina Valley
After a lot of thought, advice from friends, and soul searching, I've decided to become a whore.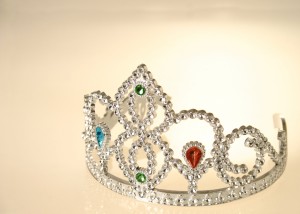 Not THAT kind!
Get your mind out of the gutter!
A vote whore.
I'm auditioning for Blogger Idol 2013.
I'll be spending the next 12 weeks, starting today, asking, begging, pleading, imploring you to not only vote for me, but to coerce your friends and family into voting for me, too. I'm not sure if that makes you a John or a pimp or a poll worker, as I've TOTALLY lost control of this metaphor, but thank you in advance for your help.
I can't win it without you.  And, even if I could, that wouldn't be any fun.
When I'm crowned the next Blogger Idol, it'll be a crown for all of us (I wonder if there is a crown. I don't remember them mentioning a crown. Surely, there's a crown).
Anyway, I'm auditioning today, as soon as I pick up my sequined sheath for the evening gown competition.
While I'm practicing twirling my flaming baton for the talent competition, please click on over to the Blogger Idol website and let them know they should pick me to compete in the top 12 finalist spots.
Thank you in advance for your help.
With your support I look forward to being the 2013 Blogger Idol, and to bringing about world peace, ending world hunger, and giving out maps to all the people who can't find their own country on a map.
Laugh Out Loud!
-gina
Have you entered a competition before?  What did you learn from it?  Was it fun?  Would you do it again?  Are you competing in Blogger Idol this year?  Shoot me a comment.  I'm looking forward to hearing all about it.
Keep up with the Blogger Idol competition by following along on Facebook and Twitter.
Unfamiliar with Blogger Idol?  Here's some info from the Blogger Idol site:
Blogger Idol is the premier blogging contest for bloggers. Based on the popular singing reality show, American Idol, the contestants audition, and are then narrowed down to a Top 12. At that point, they compete weekly, using writing prompts created by a panel of judges. Each week, someone else is eliminated. The final contestant is crowned the 'Blogger Idol', and wins the Grand Prize.
You can learn more about the Blogger Idol Competition at the Blogger Idol website.
Prizes for the 2013 Blogger Idol Competition include:
$300 Gift Certificate to Marware;  $300 Gift Certificate to Bullet Designs;  One Free Month of Intermediate Level Blog Management Services from Bloom Blogs- value $249;  6- Month Subscription to Dollar Shave Club;  1 Week of Full Service Pinterest Management from Little Birdie Social Media;  One Year of PicMonkey Royale;   $25 Gift Certificate to Baconery;  $25 Amazon Gift Certificate.
You can learn more about the 2013 Blogger Idol prizes here.