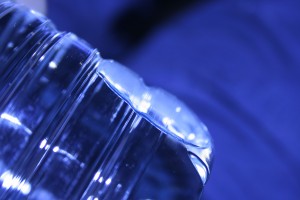 I reached for my water bottle.  It was empty.
I was working in my home office, which has no liquid supplies, (because my IT guy won't let me keep any liquids in there), so I started for the kitchen to get a full water bottle out of the fridge.
I passed Son#3's missing shin guard in the hall, and decided to drop it off in his bedroom, knowing if I left it where it was, it would never be seen again.
While I was putting the shin guard in the middle of his desk, so Son#3 wouldn't be able to miss it, I noticed the center of his desk was occupied by 3 of Son#1's big shoes.  Realizing there was a strong possibility Son#1 might need to wear shoes at some point, I grabbed Son#1's shoes and left Son#3's shin guard in their place.
I headed down the hall to Son#1's room to drop off his 3 shoes, all the while wondering why there were 3 shoes.  Shouldn't shoes travel in even numbers?
Son#1's room is, surprisingly, usually quite neat and tidy.  I notice as I returned his shoes to their closet home that empty hangers had apparently been breeding, and had dispersed throughout his room in what I assumed was an attempt to establish viable hanger colonies throughout the area.  I decided to help him out, and to round up the hangers and to take them down to our laundry room for him.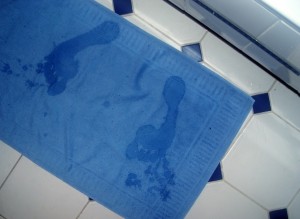 Since I was heading to the laundry room I stopped by the kids' bathroom, just in case there was a damp towel or two that needed toting down to our laundry room.  There was not a damp towel or two waiting for a ride; there were 11 sopping wet blobs of terry cloth busily trying to wreak havoc on our hardwood floor while awaiting transport to towel rejuvenating heaven.  I rolled my eyes so hard that they almost got stuck staring at my brain, while I muttered something about the cost of installing towel hooks in everyone's bedrooms being money well spent.
While squeezing the towels out over the tub I notice 2 dirty glasses and a fork on the bathroom counter.  I shuddered to think who was eating what in the bathroom as I strung the giant pile of hangers onto my left arm, wrapped my right arm around the pile of towels, and somehow managed to grip the glasses and fork with just 2 fingers of my left hand.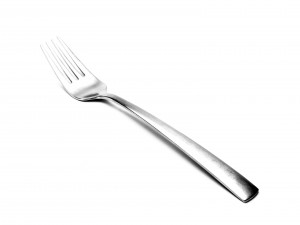 I made a beeline for our laundry room, thanking friction for allowing my precarious grip on the glassware to hold, even as I bumbled down the stairs.  I hung the hangers on the hanger rod in our laundry room, and put the glasses and fork on the counter next to the washer.
I figured I better put the wet body dryers into the wash right away, as I sensed they were on the verge of producing some nasty, living bodies of their own.  Finding the washer full of clean clothes, I plopped the moist mass of towels into an empty basket.
Naturally, the dryer was full with a big load of clean, dry jeans.  I used 11 of the hangers I brought down to hang up the jeans.  I transferred the clothes in the washer into the dryer.  Then, I put the towels into wash.
I heard the washer tub being flooded with water as I grabbed the glasses and fork and headed to our kitchen.  I tried to load the glasses and fork into the dishwasher, but it was full of clean dishes.  I sighed loudly even though I was the only one home to hear it.  I grabbed the kitchen towel off of the counter to dry the stray drops of water on the dishes as I unloaded the dishwasher.
The towel was stiff.  I also think it moved a little when I reached for it.  Clearly, in the presence of a candidate for immediate washing, I grabbed the towel, and 2 of his nearby friends for good measure, and dashed back to the laundry room, hoping the cycle hadn't gotten too far for me to add more bathers to it.
The washer was in mid-wash by the time I got the kitchen towels in it.  I decided to chance it and to toss them in anyway.  I like to live dangerously like that.
Seeing the jeans I had put on hangers I decided it would save me trouble in the long run if I delivered them to their owners myself now, rather than having a free-for-all-get –your-clothes session and all of the bickering that triggers later after everyone got home.
As I dropped off the last two pairs of jeans in my daughters' room I noticed my high heel shaped tape dispenser sitting on their study table.  I'm not sure exactly which words I muttered to express my "happiness" at someone having again gone into my office without permission to pilfer my stuff, but I'm sure they aren't the kind of words I would want to include here.
I went to my office, slipped into my chair, and put my tape dispenser back where it belongs – 4 inches from and at a right angle to my computer.  I added a couple of sentences to the Unloved Candy column I was working on, and noticed my mouth was a little dry.
I reached for my water bottle.  It was empty.
Sigh.
Laugh Out  Loud!
-gina
Do you suffer from ADHD – Attention Diversion Home Distractors?  Do you ever find you seem to get lots accomplished but not what you were trying to do?  Or, is that just me?  Shoot me a comment.  I'm looking forward to hearing all about it.