If you and I are Facebook friends you may recognize this piece.  I wrote it on Veteran's Day last year, and, since I didn't have a blog then, I posted it on Facebook.  So, this is its blog world premiere.  I hope you broke out the good bubbly and your sequined evening gown for this.
Veterans, Chicken, And Stiletto Boots For The Win
So, it's Veterans' Day and I was at the meat counter waiting to buy some chorizo (because someone put the sausage I bought on the dryer instead of in the refrigerator, which doesn't work out that well for sausage, but that's another story).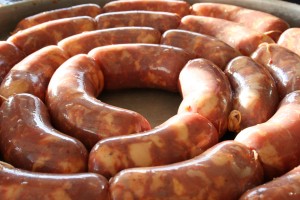 While I waited my turn, I listened to the relaxing sounds of the couple next to me arguing.  Remember, it's not eaves dropping when you hear it in front of a case full of raw meat.
So, the husband, yes they had rings and matching Marines tats, so I knew this would be worth listening to, says, "Salmon is healthier and I like it better."
Mentally, I agreed that salmon is good and good for you.
The wife begins her rebuttal with, "I don't like salmon.  Why can't we have chicken?  We both like chicken.  We can bar b q it the way you like it."
Mentally, I agreed with her rebuttal and I waited for her hulk-sized husband to give his counter argument.
But, I was quite disappointed because he gave a condescending, dismissive retort.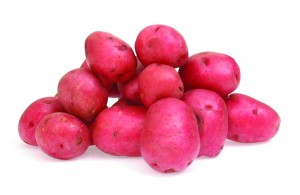 His wife shrank a little and walked over to the produce area and started picking out potatoes.
Now, it's none of my business, but I was, as I frequently am, running low on self-control.  I decided that since he was low on respectfulness, I was going to make sure that he had chicken for dinner.
I was wearing great boots, which I think boosted my sassiness a bit.  I moved a bit closer, still scheming, and asked, "Marine?"
He said, "Yeah."  Then, he picked out a whole salmon.
While the meat guy wrapped it for him my gears were turning.  I said, "Thanks for serving.  Happy Veterans' Day."
He said, "Yeah."
I said, "Nice fish.  Gonna grill it?"
He said, "Yeah."
Big conversationalist, this guy.
I said, "But, it's not for today, right?  On account of the Knox edict."
He looked at me like I was a little off.  I didn't mind.  He wasn't the first person to think I was crazy, not even the first today.
"The Knox Edict?"  he asked.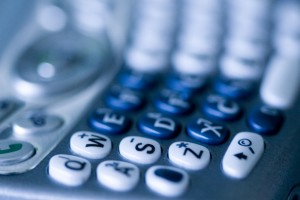 I repressed a smile because I knew I'd hooked him.  "After Pearl Harbor, Naval Secretary Knox (I found his name with my phone right there in Albertsons'.  And some of you think smart phones aren't worthwhile!) issued the order, they called it 'The Knox Edict'…"
"On account of his name was Knox," he chimed in.  Dang, I love when the pigeon plays along.
"Yes, they named it after him.  To show honor to their past, Naval and Marine personnel would not consume products of the ocean on Veterans' Day."
Don't bother looking up the edict.  I made it up.  When you are dealing with someone rude, pulling the wool over their eyes is part of the fun.  His wife was now standing behind him holding a bag of potatoes, stifling a laugh.
He said to me as he took his fish off of the counter, "Yeah, this is for tomorrow."
I decided the hook was set, so it was time to reel him in.  "We always, always have chicken on Veterans' and Memorial Day to remind ourselves of the great people who protect us from the chicken poops around the world (there is a chance that I used a more effective synonym there in place of "poops").
He said that they always did that, too.
As I walked off with my chorizo, I heard him ask the meat guy for three pounds of the sale chicken.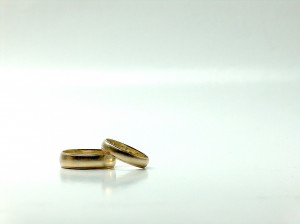 His wife caught up with me in the cereal aisle.  We shared a giggle and she thanked me.
They helped keep our country safe.
I helped keep their marriage safe.
Seemed like the right thing to do.
Happy Veterans' Day, Everyone!
Laugh Out Loud!
-gina
How are you remembering those who fight to keep us safe?  Are you a veteran?  Have you ever made up an edict?  Shoot me a comment.  I'm looking forward to hearing all about it.