Top 10 Things Kids Mean When They Say They've Cleaned Their Room
by Gina Valley
Every once in a millennia a child is born who enjoys cleaning his or her room, and keeps it tidy.
During alternate millennia a child is born who is truthful about the condition of his or her room.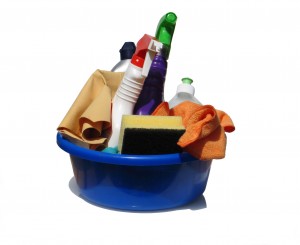 Unfortunately, those children are never born on this planet, and will never make contact or visit with us, because the mess in our kids' rooms scares them off.
To children, being asked to pick up their toys is akin to being asked to stand in a fire and rub broken glass into their eyes.  So, as one might expect, they tend to be less than totally enthusiastic, quite uncooperative, and not-so-much honest when instructed to tidy up their domiciles.
Have you ever asked a child if he or she has cleaned her room?  If so, you, my dear reader, as you know, have been lied to.
Kids may say they've cleaned their room, but that's not at all what they mean.
Top 10 Things Kids Mean When They Say They've Cleaned Their Room
#10.  I played with every toy I own, and then dropped each one right back on the floor where it was.
#9.  I found the box of chicken nuggets dad bought me last week, in my toy chest.  They were a little hard, but after I sucked on them long enough, they were pretty good.  Now my room doesn't have that weird smell.
#8.  If you open any drawer or the closet in my room you will probably come face to face with an explosion, because I shoved the 900 cubic yards of mess in my room into them, and it wasn't easy.
#7.  I have successfully rescued Princess Peach and beat the Mario Bros game.
#6.  I fell asleep on my bead and woke up with gummy Lifesavers stuck to my face.
#5.  I have perfected my aerial triple flip off my bunk beds.
#4.  I made a path almost all of the way down to the floor, from the door halfway to my bed.
#3.  My frog isn't missing anymore, but he seems kind of crispy.
#2.  I found that cool Lego ship I built with the pieces I got by taking apart my brother's Lego castle set after last Christmas, but he stepped on it, but I just spent the last 2 hours rebuilding it, so it's ok now, so don't worry.
#1.  I have in no way, by any stretch of the imagination, cleaned my room, but I will insist that I have until it makes your ears bleed.
Laugh Out Loud!
-gina
Did you keep your room tidy when you were young?  Do the littles in your life keep tidy quarters?  Shoot me a comment.  I'm looking forward to hearing all about it.