Top 10 Signs You're  A Soccer Zombie
by Gina Valley
We've all seen them.
Poised in a collapsible chair. Eyes glazed.  Drool threatening to trickle from the corner of their mouths.  Chanting, "Get the ball!  Get the ball!" long after both teams have left the field.
Soccer Zombies.
They started out as normal parents, just like you and me.  But, then that truncated icosahedron (that's fancy math talk for "soccer ball") came into their life, took over their schedule, and sucked out their brains.
Are you one of them?  Sometimes I think I might be.
Top 10 Signs You're  A Soccer Zombie: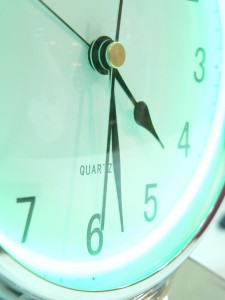 #10.  When your alarm goes off at 5AM on Saturday morning, you drop kick it into the neighbors tree, then drive to the Starbucks drive-thru, and over to the soccer fields, all without opening your eyes.  Nor, remembering to bring your child.
#9.  You run around giving all the doctors and nurses high fives, while chanting, "Good game! Good game!" after your physical.
#8.  You tell your waiter that you'll have to pull him back to the defensive line if he doesn't get more aggressive about scoring you some fried mozzarella sticks.
#7.  When you pull into your driveway you take out your folding chairs, line them up in a row, sit down, and holler, "Get the ball!!!"  at every kid that walks by.
#6.  You ask, "Who brought the oranges?" when there's a break in the middle of your marketing meeting.
#5.  You slide tackle that guy who's always taking too long at the office copier.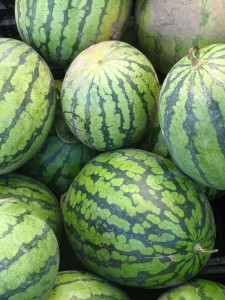 #4.  You scream "Off-sides!" when one of your children sits in your chair at the dinner table.
#3.  As you pass the watermelon display at the supermarket you holler, "Don't use your hands!!!" at a little old lady who's picking out a melon.
#2.  You yell, "Red card!" at the moron who zips in front of you, and snags the parking space you were waiting for in the Whole Foods parking lot.
#1.  You use your feet to dribble the pot roast to the table for dinner.
There is no cure for Soccer Zombie-ness, but symptoms are often alleviated in the spring.
With the start of baseball season.
Laugh Out Loud!
-gina
Are you or a loved one a soccer-zombie?  Are you some other kids-extra-curricular-activity zombie?  How do you treat your symptoms?  Shoot me a comment.  I'm looking forward to hearing all about it.