Top 10 Reasons You Can't Go To Work             On Not So Super Monday
by Gina Valley
Super Bowl Sunday is fun and exciting.  It's full of cheering and eating and drinking.
Super Bowl Monday is not.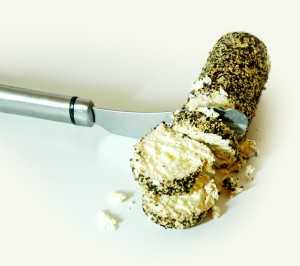 In fact the day after the Super Bowl is really Not So Super Monday.  All of that reveling and lack of sleep come back to haunt us, or at least make our heads hurt like heck.  It's not a fun day.
The best way to celebrate Not So Super Monday is to pull the covers back over your head and sleep all day in the dark.  I don't know about you, but I have a lot of trouble doing that at my desk.  So, skipping work on Not So Super Monday is an attractive idea.  I don't think I am the only one who thinks so.
In fact, last night I read a survey (it was online so it must be true) which found that 22% of Super Bowl revelers will call in sick on Not So Super Monday.
Perhaps, you're one of them, but, with the commonness of the call in sick on Not So Super Monday phenomenon, you know you need a really good excuse.
No problem.  I've got your back.  I'm a giver like that.
Top 10 Reasons You Can't Go To Work On Not So Super Monday:
#10.  You put the the ice sculpture of a football helmet your nephew carved in Boy Scouts on your head to dance around with Beyonce during halftime, and your forehead is stuck to the inside of it.
#9.  You're still trying to explain to your brother-in-law why XLVII means 47
#8.  You've been up all night trying to decide who should win the Coke Chase.

#7.  You are officially in mourning for the 49ers once perfect Super Bowl record.
#6.  You have to take your granny to the chiropractor because she threw her back out when she was gawking at the "boys in them thar tight, stretchy pants!"
#5.  You ate the entire 2 pound cheese log centerpiece and you are not yet prepared to be out of visual contact with the loo and its facilities.
#4. The friendly game of catch in the backyard during half-time got a little intense, and, long story short, you agreed to attend classes for your smart mouth 18 year old cousin because he is still seeing double.  But, he is no longer mouthing off.
#3.  You're still crying because of that Budweiser Clydesdales "Brotherhood" commercial.
#2.  You ran out of guacamole before halftime, so you're going to be in therapy all day.
#1.  You're on bed rest because you pulled a hamstring diving for the last meatball.
Let me know if you need a note.
Laugh Out Loud!
-gina
Did you Super Bowl it this week?  Did you have a favorite commercial?  What was your favorite snack?  Or, did you do something else you enjoyed this weekend?  Shoot me a comment. I'm looking forward to hearing all about it.