There Is Something Gooey In The Bathroom
My children were nearly unanimous in their disgust at the state of their bathroom this morning.
Of course, not disgusted enough to clean it up, just enough to complain and to refuse to use it.
"That's gross."
"Eeeeww!"
"Mom, can I use your bathroom?"  Yeah, you grossed yours out, so please, come mess up mine.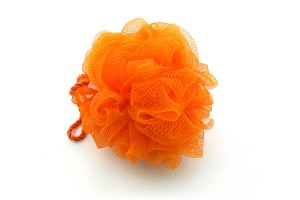 Hearing their moans, wailing, and gnashing of teeth I feared the worst as I approached their bathroom to investigate what disgusting display was preventing not only the use of the facilities, but also was so repellent that most of them refused to even enter the room at all.
"It's running down the toilet!"
"It's dripping off the counter!"
"Yuck! It's on the mirror!"
If it was what I thought it was I knew there was no way I could clean it up without creating a whole other mess to deal with.  The Professor had left early, so the facilities would be quarantined until he returned late this afternoon.
I checked the time on my phone on the way down the hall, calculating whether I had time to haul my pack to Target to use their facilities before school.  It'd be cutting it close.
Reaching the assembled crowd, I reluctantly pushed my way through to the door.  I held my breath in anticipation of what I was sure would be a gut wrenching aroma, and peered inside.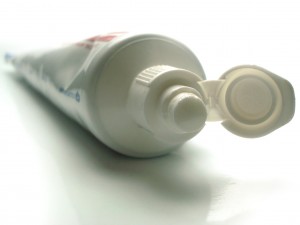 I was greeted by a familiar, gooey nemesis.  Memories of battles past came to mind.  So did a minty fragrance.
In light of today's and past battles I decided for Throwback Day this week we should revisit one such battle in my Flying Toothpaste post.
You can read my Flying Toothpaste post in its entirety below, or, for you hardcore readers, you can click on one of the magic links to travel to its original posting.  Totally your call.  I'll meet you there either way.  You bring the carrots (I'm still off of chocolate).  I'll bring the giggles.
Flying Toothpaste
Did you know that if you're squeezing the toothpaste tube and there is, unbeknownst to you, an air bubble in the toothpaste tube that the air bubble will exit in a most violent fashion, rudely shoving the toothpaste in front of it out of the 
way in an explosive nature, causing the toothpaste to immediately take flight, and to continue in flight until such time as the toothpaste is confronted with an immovable object, such as the bathroom ceiling?
Well, it will.
The toothpaste will then, having been so violently and suddenly
forced from its comfortable tube-ish home, cling to the immovable surface quite stubbornly, just out of reach of a, say, 5'6″ woman standing on the toilet, who is desperately swiping at it with a tissue draped over the end of a curling iron. 
Moreover, when the woman abandons the quest to relocate the toothpaste, the blob will hang down from the ceiling like a tiny stalactite, swinging mockingly back and forth, taunting the woman.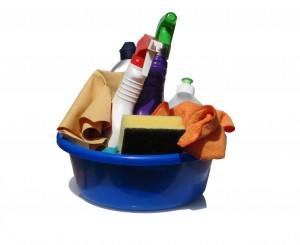 And, as the woman attempts to ignore the taunting blob of paste, one of the woman's children will enter the bathroom, without invitation as offspring are known to do, to "borrow" something as offspring are also known to do, without even the slightest intention or inclination to return the object as offspring are known not to do. 
This child, who is unable to spot a large, neon-orange snow jacket in a small closet filled with black pants, this child who does not notice the 4 bushels of dirty laundry that inhabit every even semi-horizontal surface in his room, this child that has not realized that his guinea pig was replaced by a fuzzy bedroom slipper 2 1/2 months ago, this child who is less than 4′ high at the top of his head will INSTANTLY notice the tiny swinging blob of white toothpaste on the white ceiling more than 8 feet in the air.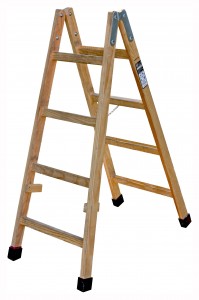 And, what's more, he, upon spotting the toothpaste hanging from the ceiling will utter this phrase, or its equivalent, "Eeeww, mom, that's disgusting.  You gotta clean that up."
There is nothing grosser to a child than a glob of free-range cleaning product.
This woman will then respond by telling this child that, of course she will clean it up.  But, she can't take time to haul out the ladder to clean the toothpaste off of the ceiling right then, because she's too busy trying to remember where she put the food for his slipper … er..uh… guinea pig.
Laugh Out Loud!
-gina
Have you got any free-range dental products running around your house this week?  Has someone been squeezing the tube from the middle?  Shoot me a comment.  I'm looking forward to hearing all about your minty adventures.