The Emergency Room – Like Disneyland, But Cheaper…Gina's Favorites
by Gina Valley
We are finally home and spending the day unpacking, corralling dirty laundry, and scheduling appointments.
As I planned to spend our first couple days home taking care of vacation detritus, I've gone through my posts and queued up favorites to keep you in giggles while I'm on hold with the doctor's office and sorting dirty laundry.
I hope you enjoy this Gina's Favorites.
And, I hope you stop and take time to hang out with and giggle with your loved ones, too.
Thank you for reading and sharing.
Laugh Out Loud!
-gina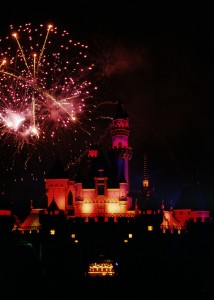 Today's Gina's Favorites post is my The Emergency Room – Like Disneyland, But Cheaper  post. You can read my The Emergency Room – Like Disneyland, But Cheaper  post below in its entirety, or, for you hardcore readers, you can click on one of these magic links to read my The Emergency Room – Like Disneyland, But Cheaper post in its original location.
Either way, I'll meet you at The Emergency Room – Like Disneyland, But Cheaper.  You bring the snow cones.  I'll bring the giggles.
The Emergency Room – Like Disneyland, But Cheaper
Considering going to Disneyland this summer?  Save yourself some money and go to the ER instead.  It's practically the same thing and a whole lot cheaper!
Certainly, the ER is not a well recognized vacation destination (Except to my family.  We hit it several times a year), but think about it:  the employees are all dressed in costumes, a sandwich will run you $12, they nail you for at least $100 just to walk through the door, they take your picture, and the piped in music may not be It's A Small World but it causes the same insanity.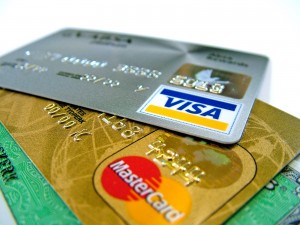 Plus, emergency rooms are easy to find – just follow an ambulance to the ER nearest to your home – and offer loads of free parking.
This year, why not head off to the real magic kingdom for a change?
The first order of business during your visit to the ER is to wait in line and to hand over your credit card, exactly like at  Disneyland!  And, the similarities don't stop there!
A variety of rides are available.  TheWheel Chair Round Up is the ride most visitors choose to go on first.  Depending on the operator, this can be a relaxing jaunt or a thrilling free-for-all.   The "Doctors Only" Stool Spin becomes more and more irresistible as the evening wears on, but it's not recommended for those who've had a meal before arriving or whose visit was spurned on due to a head wound.
For a special group of visitors to the ER, Try To Hit The Basin provides a "fun" test of aiming skills, while the smaller Fill The Cup provides a test of both mettle and determination.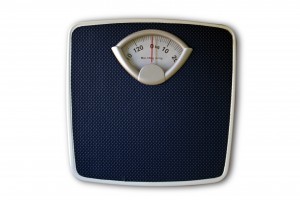 Fun attractions and games include the shocking How Much Do You Really Weigh?, Guess When The Buzzing Flickering Florescent Light Will Go Out, andThe Parade Of Gurneys.
The ER House Of Horrors, which included live leeches, filthy hands, and frequent amputations, has been closed for 100 years, but roving characters, including Scary Lab Tech, Super Phlebotomist, and Shaky Handed Nurse, provide a throw-back to years gone by.
Show schedule and topics change daily, sometimes hourly, but often include Patient Screaming Randomly In Next Bay,Old Man Who Lost His Pants, Nurse Gossip Hour, and Addict Demanding Drugs From Receptionist.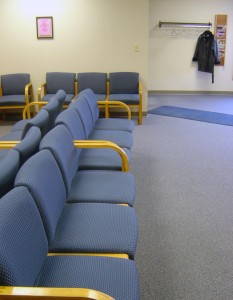 Not to be out done by the original Magic Kingdom, ER's offer a variety of fine dining experiences, including The Psycho-esque Basement Cafeteria Right Next To The Morgue and Bank of Vending Machines.  Fuzzy Candy From The Bottom Of Mom's Purse is available seasonally.
Nearby accommodations include Sticky Back-Killing Waiting Room Chairs,  Empty Bed In The Next Bay They May Need Any Second,Spare Gurney In The Hall, and They Call This A Sleeping Chair But It's Really Vinyl Hell. No Autoclub discounts are given.
And, just like with Disneyland, although you were glad to arrive there a mere 12 hours earlier, you are nothing but thrilled and exhausted when it's time to go home!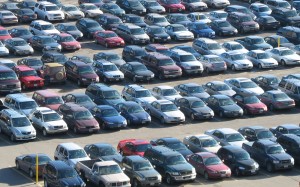 But, just like Disneyland, the ER likes to have the last laugh.  It enjoys a hearty one as you drag your exhausted family, trailing their pink plastic pitcher and golden rod basin souvenirs behind them, throughout the parking lot trying to remember which car you brought and where you left it.
Be sure to take lots of pictures.  It's a vacation you'll never forget!
Laugh Out Loud!
-gina
Have you been anywhere magical lately?  How about somewhere not so magical?   I'd love to hear all about it – I'm looking forward to your comments!