That's NOT Mess
My pack loves me.  Really loves me.  I know this the instant I come in our front door, because I am greeted not by a tidy foyer as I have shortsightedly requested, but by an accumulation of debris which is undoubtedly a signifier of their affection for and concern about me, their mom.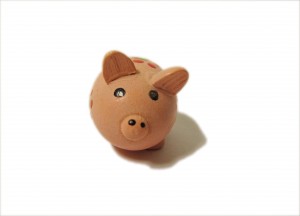 I admit the ungrateful, negative side of me was ready to holler something about self-centered piglets when I came upon the rubble in my entry way.  But, then I had an epiphany. Or, maybe I slipped on a wayward candy wrapper and got a concussion.  Either way, I saw the conglomerate in a new light.
It's not mess.  It's a bunker. A bunker built with love.
This was not merely an arbitrary invasion of random smelly sneakers and muddy soccer gear bags. Here was not a haphazard dumping ground for bent library books, stinky backpacks, and stiff sweatshirts.  This was a berm built to provide protection for the mom they love from any threat which might attempt to enter into our home through the front door.
The Legos that appear to have been lazily left behind after having tumbled out of their tub as someone dashed through our foyer in an attempt to avoid being "it" are actually a carefully arranged early warning system to alert me to intruders.  Who needs WMD?  We have Legos.  The free-range hair brushes and wet socks scattered about undoubtedly serve a similar function.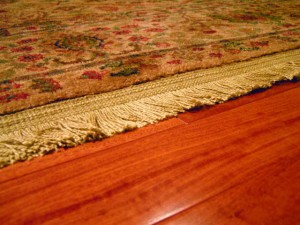 The way someone has actually managed to slide their backpack completely underneath the rug in the center of our foyer is clearly an attempt to distract any intruder, thus rendering such intruder easy fodder for an ambush.  I know I was certainly distracted while attempting to ascertain what that large lump was, while at the same time hoping it didn't make any sudden moves.
My visual assessment noted 5 visible sweatshirts and 17 shoes (5 of which had no readily visible mate).  I must confess at first I was quite irritated by the sight of this collection of AWOL laundry and foot wear.  But, I then realized it wasn't a sign of sloppy beings roaming nearby, but rather a display to frighten off invaders by demonstrating the strength of our numbers.  Clever!
My entryway was not filled with mess and evidence of slovenliness, as I originally thought.  No, not at all.  It has been fitted with a bunker to protect me. What I thought was junk and wreckage was actually a berm built of love.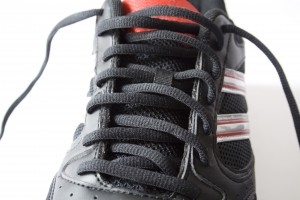 I didn't look too closely, as I was already weakened by my experience with the front door detritus, but it seems as though there is a smaller, but nonetheless meaningful expression of love building up by our backdoor, as well.
I did what any truly grateful diplomat would do.  I retreated to my office to be out of eye-shot of the accumulation, and called back instructions over my shoulder to my troops in my best Reagan-ish voice:
"Unless you want to truly experience the terrors of war right here in our own home, ladies and gentlemen, tear down these walls."
Naturally, the terrors of war I was referring to mean a disappearing X-Box, a tactic my battalion was clearly aware of, as the sounds of troop movement was immediate and swift.
Laugh Out Loud!
-gina
Is there any sort of buildup growing in your home? What part of your place seems to be the dumping ground for all that no one wants to put away.  Shoot me a comment.  I'm looking forward to hearing about it.  Plus, you can put off dealing with the mess for another few minutes that way!