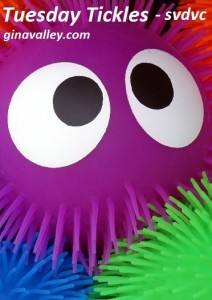 Tuesday Tickles – svdvc
Complied by Gina Valley
I love to share giggles.
Here's some of the tweets
that made me laugh in the last week.
Great tweets from great tweeps:
Tantrums have been rampant in my house this week. And I'm tired of people walking off instead of standing there and watching my performance.