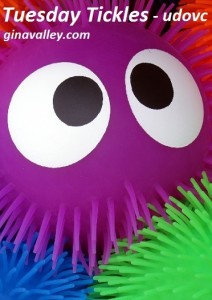 Tuesday Tickles – udovc
Complied by Gina Valley
I love to share giggles.
Here's some of the tweets
that made me laugh in the last week.
Great tweets from great tweeps:
Spent two hours at my kids' school yesterday. Now I'm pretty sure I have pink eye, strep, head lice, and a touch of Ebola.