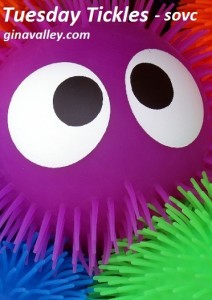 Tuesday Tickles – sovc
Complied by Gina Valley
I love to share giggles.
Here's some of the tweets
that made me laugh in the last week.
Great tweets from great tweeps:
That awkward moment when you're using Target's bathroom & a kid hears you unwrapping a tampon & yells "Hey, are you eating chips in there?"