Top 10 Signs It's Humid
by Gina Valley
People whine about our traffic and sky-high real estate prices, but most everyone loves our weather in Los Angeles.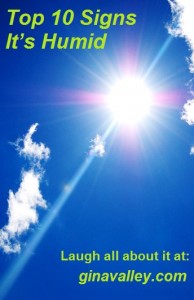 We only dip below freezing on a few nights during the winter.  Just enough for me to justify the beautiful pair of boots living in my closet.
And, during the summer, although the mercury does often rise,