A Day At The Beach Is No Day At The Beach!!!
by Gina Valley
Some people travel to the seashore to breathe in the salt air. Some, to watch the majestic waves crash onto the shore. Others, to relax on the warm sand.
We go to the beach so our kids will have a new place to whine.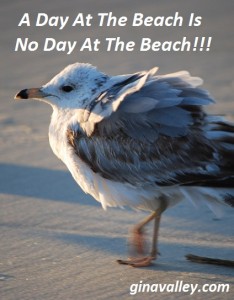 These same children who have been whining about wanting to go the beach every day since we left there last week,