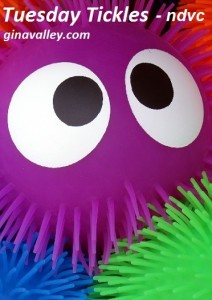 Tuesday Tickles – ndvc
Complied by Gina Valley
I love to share giggles.
Here's some of the tweets
that made me laugh in the last week.
Great tweets from great tweeps:
Saved a Tweety Bird Pez dispenser for more than 20 years. My 5yo just pulled it out of her underpants. I can't have any nice things.