Youth Soccer Is The Root Of All Evil…Gina's Favorites
by Gina Valley
And, so it begins.
Youth soccer season kicked off this week.
We've already enjoyed the panic of missing cleats, insanity of shuttling kids between 4 different practices, and a trial run to the closest emergency room. And, they haven't even played their first game yet.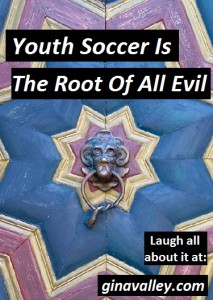 Join me in the madness with this Gina's Favorites post.