Top 10 REAL Names For This Waiting Room
by Gina Valley
I'm at a philosophical crossroads.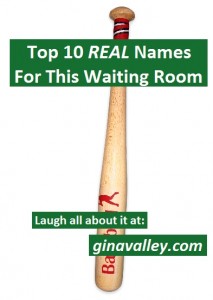 I've long believed waiting rooms are the only properly named spaces in the world.
But, having sat in the parents' waiting room for nearly uncountable hours during my child's treatments, I've began to wonder if perhaps these rooms are misnamed.
Or, perhaps it's just this one.