Stop Stepping On Their Heads!!!
by Gina Valley
One year we decided, because we are stupid, stupid people, that it would be fun, educational, and inspiring to take our 7 children, 6 of whom were 6 years old and under at the time, to the Veteran's cemetery for the Memorial Day service.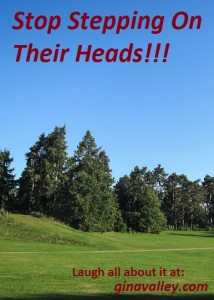 Each Memorial Day Boy Scouts place a flag on each and every grave there.