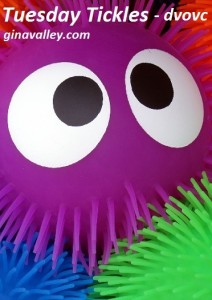 Tuesday Tickles – dvovc
Complied by Gina Valley
I love to share giggles.
Here's some of the tweets
that made me laugh in the last week.
Great tweets from great tweeps:
Gave my toddler some trail mix for breakfast. She handed the cup back with just nuts & raisins. Correction, I gave her m&ms for breakfast.