Top 10 Signs Your Children Are On Summer Break
by Gina Valley
Does every faucet in your home have remnants of a water balloon attached to it?
Has the noise level near you risen to unmeasurable decibels?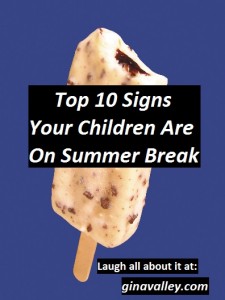 Is every towel you own covered in what you're hoping is mud?
I think I know what you're suffering from. And, I'm right there with you.