Top 10 Signs This Picnic Is NOT Gonna End Well
by Gina Valley
There's a whole lot of picnicking going on this weekend.
I don't know about you, but sometimes our forays into the great outdoors are less than totally successful.
It's usually about halfway through one of these great meetings of the lunchmeats meetups that I realize we're heading for trouble.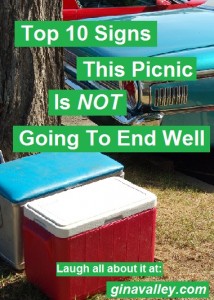 Or,