Top 10 Things I Did NOT Know About Parenting
by Gina Valley
They don't tell you a lot about parenting before you join the cult.
People joke a bit about losing most of your sleep while your child is an infant, and all of it when your child becomes a teen.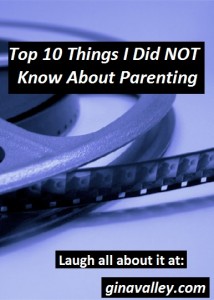 They point out the baby fat they're still carrying from their now 264 month old child.