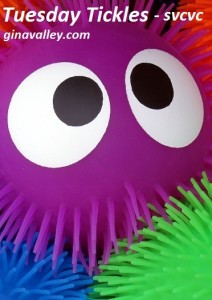 Tuesday Tickles – svcvc
Complied by Gina Valley
I love to share giggles.
Here's some of the tweets
that made me laugh in the last week.
Great tweets from great tweeps:
Having a preschooler with excellent math skills is great until he uses said skills to figure out how many cookies you actually ate. Busted.