Seriously Today – I Don't Know What To Say
by Gina Valley
I'm a bit lost today, as I sit down to write this.
I don't know what to say.
Haven't been in this position before, having suddenly taken a week or two of time off.  Sort of checked out, as it were, without leaving a message.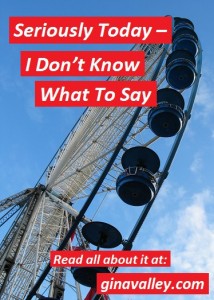 I've discussed it quite a bit with myself.