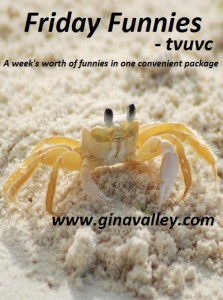 Friday Funnies – tvuvc
It's Friday.
End of the week. Start of the weekend.
Pull up a chair & grab your favorite beverage.
Time to get your giggle on.
Friday Funnies –
Smiles From Around The World Wide Web
Complied by Gina Valley
Have you fanned me up on Facebook?