Top 10 Good Things About LITTLE Earthquakes
by Gina Valley
We were rockin' and rollin' here in SoCal again last night.  We had some more little earthquakes. Nothing big enough to cause any significant damage, but plenty large enough to rattle some nerves, particularly those of the non-earthquake veterans.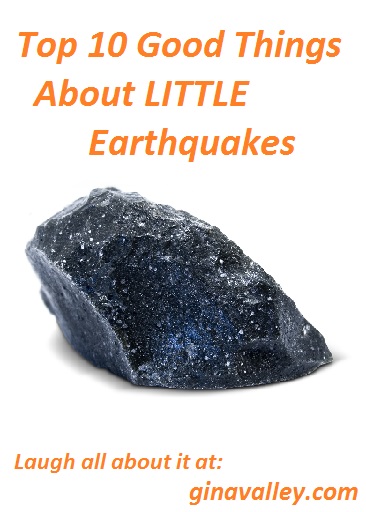 Some people are freaking out. The news people are in a frenzy trying to get us all in a frenzy.