Shunning The Dog
by Gina Valley
Our dog's developed a super power.
It's not a particularly enjoyable super power for the rest of us. I wish he'd developed the ability to fold laundry or to load the dishwasher, but he did not.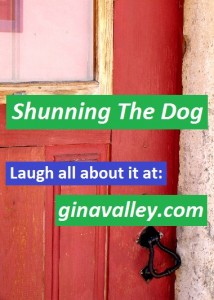 Dog experts call this new super power "rude", in that he is "barking" at us when he wants something.