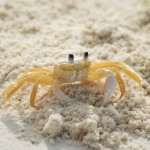 Friday Funnies
Fridays just feel good, don't they?
Even when we have work coming up on Saturday or a crazy-busy weekend on the docket, there's something freeing about Friday.
I'm looking forward to being home this weekend, after a long string of weekends filled with travel.  I'll probably celebrate my lack of travelingness by doing something exciting like catching up on the laundry or cleaning out the refrigerator.