Shut The Front Door!
Dear Family,
I know I ask a lot of each of you.
I want you to be as nice as possible to everyone around you.  I want you to do your best at school.  I want you to earn a bachelor's degree (well, go ahead and finish pre-school and elementary school and junior high and high school before you worry about that, if you want to).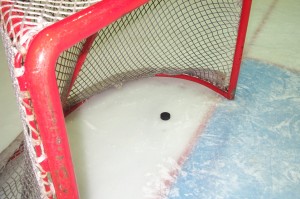 And, of course, like any truly loving parent, I want you to be ice hockey fans (Ducks fans would be great, but I am willing to settle for Blackhawks fans or even Jets fans).
So, perhaps this request is too much.  Perhaps it will push you across the line from fun-loving kid to crazed obsessive progeny.
Perhaps.
But, I don't think so.
I think each of you can handle it.  So, here goes:
Could we close the door?  Please?
Now, I don't mean every door all the time.  I'm talking about the front door to our house. Granted, there are other doors I would appreciate having closed regularly.  Our backdoor, more commonly known as The Raccoon Gateway To Kitchen Trashing Heaven, springs to mind.  But, it's really our front door that I'm asking you to focus on bringing closure to.
I was driving by our house this morning, and I noticed that our front door had been left open.  Again.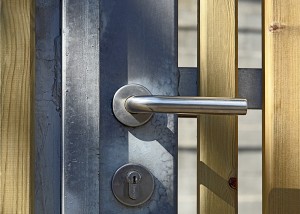 I had deposited each of you at one of 5 different educational centers on my way to a meeting.  As I often do, I chose a route that took me close to our house to get to my meeting.  And, as you know, when I am driving near our house, I always drive past it (and this is not a negative, pessimistic attitude rearing its ugly head, no matter what you say. It's just good sense considering our track record) to make sure it isn't on fire.
It wasn't.  A watched house never burns.  Most of the time.
I was surprised to see that we were obviously home, though, as indicated by our wide-open front door.  But, it immediately occurred to me that we were not home.  You were all at school, and I were all at our van driving by.
Sigh.
Could we close the door?  I mean, I understand how sometimes people forget to lock the door.  But, how about if we all agree to at least close the door when we leave?
Couldn't we at least do that?
I know it takes a lot of effort to stick that key in there and a lot of strength to turn it, but shutting the door, heck, that's easy.
Yes, it's hard to tell if the door is locked just by looking at it from the outside, but it is, at least in my experience, fairly simple to tell if it's closed or not.  In fact, judging by my observations yet again today, you can even tell it's open when you're in your car driving by.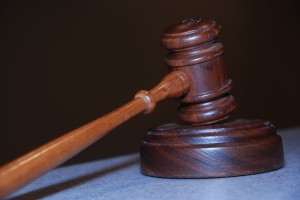 Perhaps you don't understand why it is so important that we pull together and pull the door shut when we're leaving our house.  You see, we have absolutely nothing of value.  Nothing.
There is not a single item in our house worth stealing.  We have a pack.  We can't have nice things.  Perhaps you have heard me mention that a time or two or million.
If we continue to leave the front door wide open, one of these days a thief is going to consider it an open invitation to come in to rob us.  And, that will be terrible, because he will end up suing us for false advertising after he realizes that he has just wasted his time.
We cannot afford to be sued by a disappointed thief.  Again.
So please, could we shut the front door?
Love,
mom
Laugh Out Loud!
-gina
What is the hiccup in your exit strategy?  Shoot me a comment.  I'm looking forward to hearing all about it.