No, We CAN'T All Just Get Along
Do we have to argue about everything?
Yes.  Yes, we do.
My youngest boys, Matthew and Ryan, argue about whose turn it is.  Constantly.  Turns are very important to them.  I suppose someday some overpaid therapist will tell them that's because they're from a big family, but I know it's just because they're trying to drive me insane.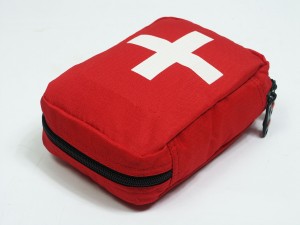 I'm pretty sure Ryan's second word was "turn."  And, his first word was "my."  When my two youngest male progeny were 3 & 4 years old they got into a knock-down, drag-out fist fight one night over who would get to say their Bible verse first.  Does that count as suffering for the sake of the Word?  I thought the Sunday school people would think the resulting black eye and sprained finger was funnier than they did.
My 15 year old argues with any adult who disagrees with any adult he agrees with.  And, usually the adult he is arguing with is me, and the adult he agrees with is not me.  If his history teacher said it is true, then it is true, even if it is not true.  I'm pretty sure if that guy told my son I was spelling my name wrong, he'd side with him.  Unless I made cornbread that day.  That son will do anything for my fresh baked cornbread.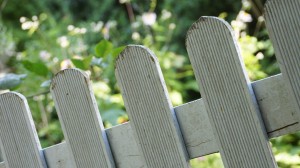 My husband's folks argue over the year things happened.  Not big things that we could look up on the internet, mind you, but, rather the minutia of life.
"We bought the refrigerator in '67."  "No it was '68."   "No, it was '67."   "No, we got the new fence in '67."   "No, we got the new fence in '72."
This would be much more amusing if we weren't listening to it on the phone, and paying toll charges for the privilege.  My husband thinks I get a pen before we call them so I'm prepared to jot down details.  I get it so I can stab myself in the eye.
My pre-teen and teenage daughters and their friends argue over how bad they look.  "You look good."   "No, you look good.  I look bad."   "No, you look good.  I look bad."  "No, you look great.  I look terrible."  "Your hair looks great."  "My hair looks terrible."  "No, it looks great."  "No, I should shave my head."  "No, I should shave my head."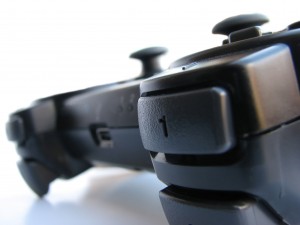 My oldest son argues with the Call of Duty computer.  I don't mean he's arguing with the other people he's playing the game with.  No, he's arguing with the actual computer running the game.  "I shot him first.  I did.  No way did he get me.  I totally got him first.  This is so stupid.  What is the matter with you?"  For the record, I haven't actually heard the computer argue back, but I'm pretty sure I heard it snicker one time while he was banging his head against the keyboard.
My husband & I argue about whether we discussed something.  I believe if it has been mentioned that counts.  He believes he should be able to feign ignorance unless a full scale Congressional hearing with minutes taken has been held.  He is, of course, wrong.  We will, of course, be arguing about that later after he reads this.
Our dogs argue over who gets to come inside first.  Only one of them can fit through the door at a time, but they consistently both try to enter at the same time.  Both refuse to yield the right of way until one is physically forced out of the way of the other by the person who made the mistake of opening the door for them in the first place.  They then stand there and bark at each other until they forget that they were even trying to get into the house in the first place.  A few minutes later they ask to come in again and the drama is repeated.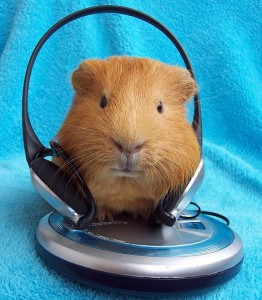 Our guinea pigs argue over which gets to come out of their igloo first.  All three fit snuggly inside the plastic dome they like to sleep in.  They have no trouble taking turns to go in when it is time for bed.  But, for some reason, in the morning all 3 of them need to exit at the exact same moment.
As it has a "one pig at a time" sized entry/exit tunnel the attempted multi-pig exit never works.  Lots of loud guinea pig squeaking and screeching then ensues as the 3 little fuzzy ladies attempt to cram their portly selves into the tiny tunnel.  The result is what appears to be a purple plastic igloo cruising around their enclosure squeaking and squawking as it goes around bumping into things.
I argue with my smart phone.  It's always correcting me wrong.  "Why did you change that word?  No, I did not want to text 'I feel jalopy.'  And, 'I hope it soes work out' does not make any sense!"
And, my phone makes sounds all day long, but I don't know what half of them mean.  "You can keep making that sound, but I still don't know why you're doing it.  What do you want?  Why don't you just tell me?"  I'm sure it's notifying me about some vital thing, but I can't for the life of me figure out what all the squeaking is about.
Maybe it's telling me the guinea pigs are awake and are attempting a multi-pig evac!
Laugh Out Loud!
-gina
What are you all arguing about?  Does anyone else argue with the TV remote when you push one button but it does something else?  I don't do that.  Honest.  Well, at least not any more.  I can't find the blasted remote.
Shoot me a comment.  I'm looking forward to hearing all about it.