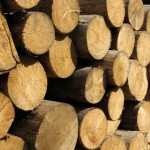 Laugh Log is a roundup of (surprise!) stuff that made me laugh recently.
Sometimes it'll have stuff that made me giggle or think or cry or say 'Awww' or wish I had thought of it first.
So here's this week's Laugh Log.
Have you fanned me up on Facebook? If not, here's your chance!
Made Me Laughs On Facebook:
Be sure to visit the Gina Valley Facebook page and to fan me up.
Momspeak
(stuff I can hardly believe I said out loud to my kids this week):
Fly in my hair! Fly in my hair! Fly in my hair!
I am so sick of people being thankful for stuff.
If you spell "look" with 2 l's it doesn't look right.
Kidspeak
(stuff I can hardly believe one of my pack said to me):
Have you seen my underwear?
I  don't just have candy in my  lunch.  I have cheese puffs, too.
It's nice to look in your fridge and not see mold.
Some Of My Favorite Pins This Week:
 Consider this your formal invitation to check out all of my boards on Pinterest.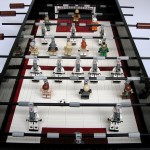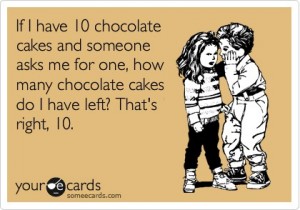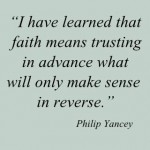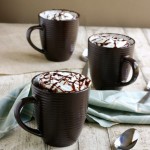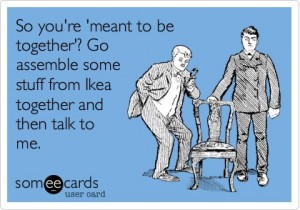 All the rest of my pins for the week are here on my Latest Great Pins Board.
If you're trying to put off making dinner, you can check out all of my boards on Pinterest.
Many Thanks to:
Molly of @CrazedKitchen  for including me in her Blogs That Just Might Be Better Than Mine post for Blogger Idol, and for all of the nice things she said about me.  You rock, Molly!  Molly is a great writer and a lot of fun  to hang out with. Be sure to hook up with Molly on Twitter, Facebook, and her awesome blog Crazed in the Kitchen.  You'll be glad you did.
Great tweets from great tweeps:
I was on the treadmill for 45 minutes today!Didn't spill my chocolate shake this time. Apparently, the trick is not to turn it on.

— Crack You Whip (@CrackYouWhip) November 6, 2012
I know I'm watching too much TV when I'm sure the #ChairGym will solve all my problems. (Maybe just too much wine.)

— Patricia Heaton (@PatriciaHeaton) November 5, 2012
We spoke and Mayor Bloomberg listened. Marathon canceled. Now let's get back our giant sodas

— Justin Stangel (@Justin_Stangel) November 3, 2012
Political campaigns now in public "cautious optimism" mode. Can't one give us all-out "reckless pessimism?" "OH MY GOD WE'RE GONNA LOSE!!"

— BillCorbett (@BillCorbett) October 31, 2012
.@mikebloomberg Why don't we just have the marathoners run on hamster wheels that power a generator? Two birds, man.

— Travis Helwig (@travishelwig) November 2, 2012
I want AutoCorrect for my hair.

— Heather B. Armstrong (@dooce) October 31, 2012
Do the employees at Michael's Crafts ever suffer from Glitter Lung?

— Wendi Aarons (@WendiAarons) October 31, 2012
Filming myself eating my kid's halloween candy so they'll have something to watch during their time outs.

— Josh Hara (@yoyoha) November 1, 2012
Someone just gave my kid sugar free graham crackers for trick-or-treat.See, this is exactly what's wrong with the world.

— Abe(@Cheeseboy22) November 1, 2012
On tv:Penguin chick:What's for dinner tonight mom?Penguin mom:Your fav! Regurgitated fish gutsMe to kids:Stop bitching about what I cook

—Pope of Cookietown (@PopeOCookietown) October 31, 2012
It's not a necessarily a good thing when they know you by name at McDonald's.

— JoeJoeKeys (@JoeJoeKeys) October 30, 2012
Let's meet up in the twitterverse for more great tweets.
I was thinking about how in the midst of terrible things, such as Hurricane Sandy, many people shine when I wrote the verse Good There.  For true to life post-Sandy experience go visit Justin @DKLBlog and his Daddy Knows Less Blog.  He's got the real perspective covered.
Not feeling like going to work the day after Halloween, my pack remembering to take care of me, how kids don't see mess, distraction, and the pain in the neck that is Daylight Savings Time all gave me laugh material this week.  I hope they gave you some giggles, too.
Laugh Out Loud!
-gina             
What's going on in your week? How is it already November?!?! I'm looking forward to hearing about it! Shoot me a comment with all the details!