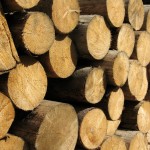 Laugh Log is a roundup of (surprise!) stuff that made me laugh recently.
Sometimes it'll have stuff that made me giggle or think or cry or say 'Awww' or wish I had thought of it first.
So here's this week's Laugh Log.
Made Me Laughs On Facebook:
You would think that the number one goal for the Arbor Day Foundation would be an "End the Christmas Slaughter" campaign.
If my ceiling fan could hold my weight, I would never be bored again.
   As Vinny C's It.   October 17 via Twitter
Changed the lock code on my phone today then spent all day typing the old code first. Every. Time. Who knew thumbs are so hard to reprogram?
Inspiration from Facebook:
Shelley Lundquist
 shared a 
link
.   
October 16
I model my life by the St. Francis of Assissi prayer:
Where there is darkness, Let me sow light ♥
Be sure to fan me up on Facebook.
Momspeak
(stuff I can hardly believe I said out loud to my kids this week):
We're late. Can you take a big bite, then put a sock on?  Then, take a big bite, and eat your shoe?
You just have to stop arguing because somethings are non-negotiable and water is one of those things.
Stop putting rocks in the refrigerator!
Kidspeak
(stuff I can hardly believe one of my pack said to me):
I wasn't sure which one you wanted, so I just got the most expensive one, because I figured it cost more for a reason.
Mom, what would you do if you were dead?  Would you scream?
Shouldn't you be doing your homework, Mama?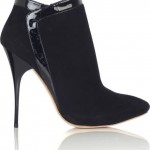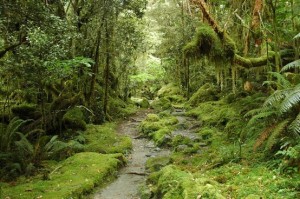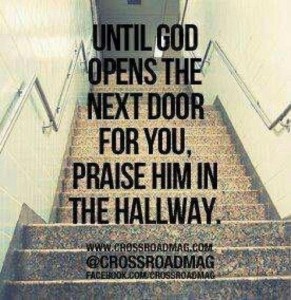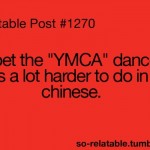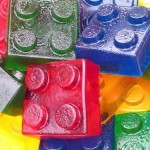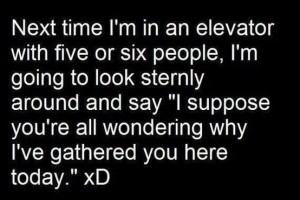 All the rest of my pins for the week are here on my Latest Great Pins Board.
If you're trying to put off making dinner, you can check out all of my boards on Pinterest.
Many Thanks to:
James Hudyma @SaskaDad for the kind mention in his thought provoking post Kids at the Top of the Stairs on DADS Round Table, a new collaborative project launched recently with Brad Marmo @readbradthedad, Brandon P. Duncan @BrandonPDuncan, John Willey @DaddysinCharge, JB @ManvDadhood, Jimmy Ettele @jetts31, Brandon @TheRookieDad.
James is a great writer and friend, and clearly an amazing parent.  Check out all of his posts on DADS Round Table today for parenting insight, tips, and humor.
Great tweets from great tweeps:
Carried two cases of girl scout cookies on the train and suddenly everyone talks to me, I know they only like me for my cookies though…

— Jack (@uMakeMeBad) October 22, 2012
Just deleted 13,000 emails. I feel so empty. Quick…someone send me some spam and a Groupon for a deal on hugs. — Sami (@Samigrl2) October 7, 2012
Thanks to Twitter, people's inability to spell at a third grade level is no longer a private matter. — Andy Borowitz (@BorowitzReport) October 20, 2012
I had a fake ID in high school. Not to drink, I just didn't like who I was.

— Jeremy Arroyo (@Jerry414) October 19, 2012
Accidentally hit a cat with my car this morning. My wife said singing "Circle of Life" to my kids afterward was inappropriate.

— Abe(@Cheeseboy22) October 19, 2012
I was talking to myself and a passing jogger looked at me like I'm crazy. He's the one running home from home.

— Jon Savoy (@TheJonSavoy) October 20, 2012
The new sponge in the sink just brightened my day a little. Being an adult is stupid.

— Josh Hara (@yoyoha) October 18, 2012
My cat is blocking the infrared sensor on the TV that needs to connect with the remote, so I'm just sitting here waiting to die now.

— Jake Fogelnest (@jakefogelnest) October 19, 2012
Whenever one of my children says, "Goodnight Daddy."I always silently think to myself, "You don't mean that."

— Jim Gaffigan (@JimGaffigan) October 19, 2012
Since going green, Santa has stopped using coal and now fills the stockings of kids on the naughty list with windmills.

— JoeJoeKeys (@JoeJoeKeys) October 18, 2012
Let's meet up in the twitterverse for more great tweets.
I was thinking about all of the different ends we experience in life when I wrote the verse Ends.
Presidential election debates, disappearing chocolate chips, our front door's constant state of ajar-ness, commercials on TV, and arguments all gave me laugh material this week.  I hope they gave you some giggles, too.
Laugh Out Loud!
-gina             
What's going on in your week? I'm looking forward to hearing about it! Shoot me a comment with all the details!