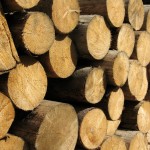 Laugh Log is a roundup of (surprise!) stuff that made me laugh recently.
Sometimes it'll have stuff that made me giggle or think or cry or say 'Awww' or wish I had thought of it first.
So here's this week's Laugh Log.
Made Me Laughs On Facebook:
Be sure to fan me up on Facebook.
Momspeak
(stuff I can hardly believe I said out loud to my kids this week):
Not all mommies are daddies.
I don't care what the dog thinks, I'm turning the channel.
I opened the package. That's homemade.
Kidspeak
(stuff I can hardly believe one of my pack said to me):
The dog really likes corn dogs.
This is disgusting.  Smell it.
You know how we usually just dust the furniture? How about if I dust me instead of taking a bath?


All the rest of my pins for the week are here on my Latest Great Pins Board.
If you're trying to put off making dinner, you can check out all of my boards on Pinterest.
Many Thanks to:
Justin @DKLblog for including me and my blog in his super cool #PayItForward feature in his fantastic blog Daddy Knows Less.  He's a great guy and always a good read.  His tales of life with his daughter (Peanut), his beautiful wife (His Director), and life in general are always worth your time. Be sure to check him out.  Thank you so much, Justin! (Look how I spelled your name correctly and everything!)  You deserve a double scoop ice cream cone!
Emily @OhBoy_Mom for The Versatile Blogger nomination in her blog Oh Boy Mom.  Be sure to pop over and check out her fun tales of life with 3 sons.  I appreciate you thinking of me, Emily.  I will attempt to be extra versatile this week.  You deserve a big cookie!  Thank you again!
Great tweets from great tweeps:
Based on how many Nordstrom employees have approached me in the last 5 minutes, I either look rich or shoplifty.

— Wendi Aarons (@WendiAarons) September 12, 2012
Marriage is an ongoing process of solving someone else's computer problems over the phone.

— Tom Papa (@tompapa) September 14, 2012
pretty sure a sex tape would be far less embarrassing than footage of me dancing.

— Josh Hara (@yoyoha) September 14, 2012
I have a friend visiting from out of town. What's your fave place in LA to look at your phone??

— Megan Amram (@meganamram) September 14, 2012
Why is Ronald McDonald seriously a clown?

— Jeremy Arroyo (@Jerry414) September 15, 2012
Everyone assumes the goo in soap dispensers is soap. I like to fill mine with mustard, just to teach people a lesson in trust.

— Phil Torcivia (@PhilTorcivia) September 16, 2012
Excuse me sir, God did not allow the escalator to be invented so you could walk up it. Slow down & enjoy the ride like all us other fatties.

— Abe(@Cheeseboy22) September 16, 2012
Why are there stitch marks on zombies? Who's giving them medical attention?

— JoeJoeKeys (@JoeJoeKeys) September 15, 2012
If the shoe fits … then just buy it so we can get the hell out of this mall.

— TedInJest (@TedInJest) September 16, 2012
Movies are so unrealistic. This guy's using his computer to access an alien ship & not once has it asked if he wants to upgrade his iTunes.

— keenon [Team2Funny](@Orielus) September 16, 2012
Meet me in the twitterverse for more great tweets.
I was thinking about walking and life when I wrote the verse Walk.
Sports spectators, complicated toys, dance VS sports, and how me being sick doesn't trigger a lot of sympathy with my pack all gave me laugh material this week.  I hope they gave you some giggles, too.
Laugh Out Loud!
-gina             
What's going on in your week? I'm looking forward to hearing about it! Shoot me a comment with all the details!