I've Got Your "Happy Birthday" Right Here! 
Yesterday was The Professor's birthday.  It did not go well.
Ok, it was a terrible day.  Actually, it would have needed to go a little better to be just "terrible."
Months ago I decided to have the old stereo in The Professor's car replaced for his birthday with one that's compatible with his iPod, has better speakers, the whole 9 yards.  He loves music.  I knew he'd love it.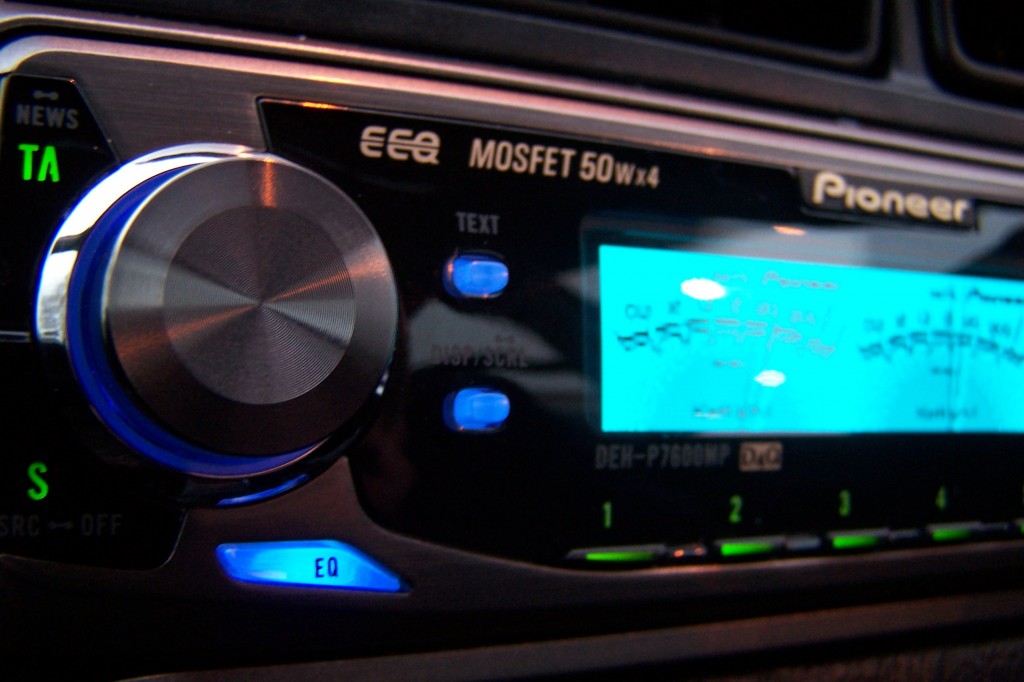 The kids were all excited when I explained last week how we would get him to leave his car home on his birthday (under the guise of driving Son#1's car to keep it operational while he is traveling with friends), and have the stereo system installed before he got home from work.
Then, I would make meatloaf for dinner, his favorite (I really rock meatloaf!), and a yummy butter cake with chocolate frosting for dessert, also favorites of his (I make an awesome butter cake and my chocolate frosting is worth knocking somebody down for!).
It was a great plan.  A well laid plan.
And you know what they say about the best laid plans!
It was 5000 degrees yesterday, so having the oven on for hours to bake cake and meatloaf was not an acceptable option.
So, we improvised.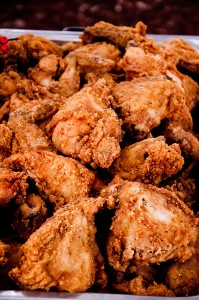 While my pack and I were out buying some extra decorations for the birthday dinner table, I picked up takeout chicken from The Professor's favorite takeout place for dinner. I knew he'd be happy to have it for a birthday treat, as we rarely have fried food and he loves it.
And, he was happy to have it.  He was so happy to have that chicken for a birthday treat that he, not knowing what I was doing, went to the very same chicken place and had the very same chicken for lunch.
Turns out, even a rare indulgence isn't that exciting for 2 meals in a row.
Since baking was out, we made a birthday cake out of Twinkies.  The Professor is a big Twinkie fan.  It would have been pretty cool had it not collapsed and caught fire when the candles were lit.
And, as it turns out, one of the doors to The Professors car fell off a couple days ago.   It was kind of funny.  Just kind of.   It happened while he was showing the guy at the fix-your-car-window-when-it-won't-stay-up place how the window wouldn't stay up.  Somehow The Professor jiggled what he should have jaggled and the door came off.
The place you take your car to in order to get the door back into not-falling-off condition had to order the parts to fix it.  Apparently, they don't stock the parts because, apparently, this whole door-falling-off thing is not all that common.  Who knew?
So, yesterday morning, the morning of his birthday, The Professor drove Son#1's car, just as we needed him to do, just as he had since the door fell off of his car.
Unfortunately, and I'm sure you can see the problem, the whole unattached door thing made getting a new stereo installed a bad idea.  So, although, we showed him a picture of it on my cell phone, we had no gift for him.
The Professor decided it would be fun to take our pack to the gym to swim in their Olympic-sized pool, as the day had been so scorching.  After considerable effort to get them into swimsuits and out the door with towels,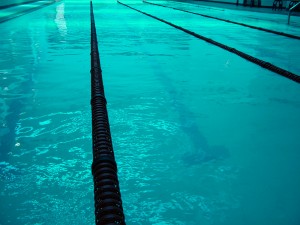 it was quite disappointing to arrive at the gym and find the pool was closed for a swim meet.
In a last ditch effort to salvage the evening, The Professor decided it would be fun to watch one of his favorite movies with our pack.  He fell asleep halfway through.  Sigh.
After he kissed The Professor goodnight, Son#3 asked him, "Did you have a good birthday, Dad?"
"Well, ummm," The Professor stalled, clearly mulling over honesty versus disappointing his son.   Finally, he said, "It was the best birthday I've had this year!" triggering a pleased smile on Son#3's face. Hard to argue with that!
There's always next year.  Which, I guess, means things could always go worse!
Laugh Out Loud!
-gina
How have your plans been working out?  I'm looking forward to hearing all about it.  Shoot me a comment with all of the details!