Some days I'm Day-of-the-Week challenged.
Ok, a lot of days.
I'm forever thinking it's Friday on Tuesday (and we know nothing ruins a Friday like finding out it's Tuesday).   I can't count how many times I've thought Wednesday was Thursday or Thursday was Monday.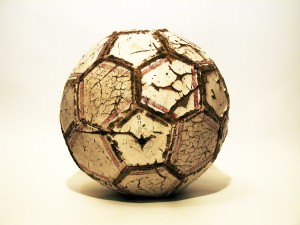 Last week I asked The Professor if anyone had an early soccer game the next morning.  I was exhausted and not looking forward to waking the pack up early on yet another Saturday for a 7AM kickoff.
He gave me his "I'm humoring you because I'm assuming you're tired and not completely loony" face and said, "No, no one has soccer tomorrow morning.  I don't think they've ever had a soccer game on a Friday morning.  I think there might be a tiny conflict with the whole school thing."
Oh. Duh!
Naturally, I covered my mess up well by saying to him, "I was just checking in case it was some sort of holiday or Daylight Savings  or something."   He just stared at me.  I think I made my point.  I'm not sure what my point was, but I'm sure I made it.
But, I can always tell when it's Monday.  There are always signs.  Maybe you've noticed.  Just in case you haven't noticed any signs, here are a few of them:
It Might Be Monday If: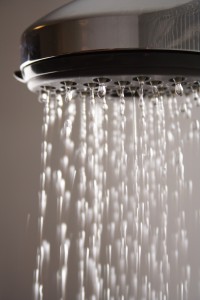 It might be Monday if the first kid to shower in the morning breaks the temperature control handle off as she gets into the only currently functioning shower in your house.  Unfortunately, it was set to "scalding" at the time of breakage, so no one could even attempt a refreshing, cold shower.
Thankfully, I bought a new case of CostCo baby wipes this weekend.  I was going to use them to strip the finish off of our deck, but de-stinking the children takes precedence.
It might be Monday if you walk into the kitchen and your 100lb dog is standing on the table splashing pasta and sauce on the windows, as he eats out of the spaghetti pot that Son#2 said he cleared and washed last night.
It might be Monday if, when you walk over to the sink to get the cleaning spray and paper towels to tackle the flying pasta mess, you step into a puddle of puppy piddle.  In your socks.
It might be Monday  if one of your sons calls home from school to ask you to please bring him some shoes because he forgot his, and you agree to do it and hang up without remembering to ask how he got all the way to school before he realized he didn't  have any shoes.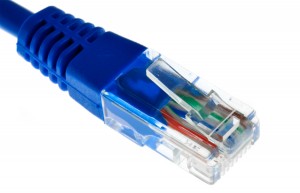 It might be Monday if the cable company is "Improving for you!"  And, by "Improving for you!" they mean, as a fun surprise, they will be disconnecting you from the internet and phone service this morning for 2-3 hours.
Conveniently, that's the same time as you scheduled that conference call that had to be rescheduled last week when your neighbor freaked out because she thought her kid was bleeding from his ear.  Of course, he wasn't bleeding from his ear.  He had a red M&M stuck in his ear and when it melted it looked like he was bleeding and his mother freaked out.  Am I the only one who can tell what chocolate smells like?
It might be Monday if one of your daughters sends you a text to tell you she couldn't turn in her math work for the unit that the two of you spent the whole weekend working through to get her caught up in, because she forgot to bring her math workbook to school.  Oh and by the way, since she didn't turn that in, her grade has now dropped from a "B" to a "D."
It might be Monday if you're having rocky road ice cream for breakfast to celebrate that nothing has caught on fire today.  Yet.
Laugh Out Loud!
-gina
How's your week going?  Do you know what day it is?  Does anybody really ever know?  Shoot me a comment.  I'm looking forward to hearing all about it!