Is That A Cake Or Are You Just Glad To See Me?

by Gina Valley
I'm not sure which is the "better" part of the upcoming Costume & Candy Extravaganza, also known as Halloween:  the need to purchase the candy 50 times because we have no self-control, or the turning of our home into some sort of textile sweatshop in an effort to come up with costumes for 9 people, none of whom ever make a truly final decision on what they want to dress up as until the night before.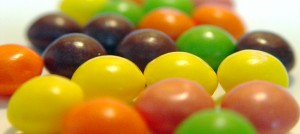 I think this decision-making trouble stems from the fact that they're all hopped up on Halloween candy, but I'm not sure.  I can't decide. I'm hopped up on Halloween candy, too.
It's both insulting and flattering that my children assume I can produce a better-than-professional-quality garment to transform them into their dream character, with virtually no warning, no ideas from them, and constant scrutiny every step of the way.
Daughter#1 was inspecting my work and asking about the progress on her Halloween costume (by the way: I blame Project Runway for my children's new found garment pickiness).
"Mom, will you hem and detail and shape the cape?" my eldest daughter asked, donning her most skeptical Tim Gunn face.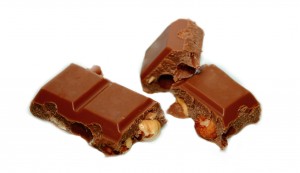 I, displaying miraculous self-control (no doubt bolstered by all the chocolate I'd been mainlining most of the afternoon) answered patiently (without even rolling my eyes!), "Of course I'm going to hem it and detail it. I'll make your cape look great."
"Cake?" Son#1, who had been slipping into a Duck Dynasty induced coma, suddenly perked up and asked.
"Cake? You're making cake?" Daughter#2 called out from the kitchen.
"Is it yellow cake?"  Son#3 hollered from upstairs.  (Is there any other food with "yellow" as a flavor?)
"Will you make chocolate frosting.  It's best with chocolate frosting," The Professor inquired.  He'd suddenly dashed out of his office and jumped onto this runaway train with our off-spring (I did not inquire as to why he was holding a package of pens, pruning shears, a roll of duct tape, and his laptop computer at the time.  Sometimes it's better not to know).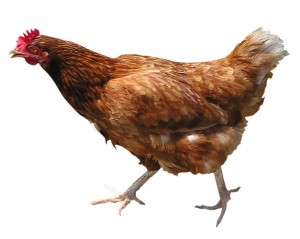 If I'd announced at the top of my lungs that the house was on fire or that I'd fallen and was unable to get up, my pack's reactions would have been split between ignoring me, and telling me to hang on because they were busy.  But, announce that I'm making cake, and everyone's my best friend.  Now I know how The Little Red Hen felt.
Of course, I wasn't actually making cake.  I was making cape.
"Cape," I said loudly and emphatically.  "C-A-P-E. She is dressing up as Red Riding Hood and she needs a cape. I'm making a cape."
Son#4, my youngest child, the one most likely to listen carefully to my words before ignoring them, yelled from his bedroom, "Are you making cake?"
Daughter#3 chastised me from our living room, "You should make cake pops. You haven't even used the cake pop maker you asked us to get for you for Christmas," (I actually asked for a waffle stick maker).
Does it count as "quality family bonding time" when they're all confused in the same way?
Now I kind of want some cake.  I should make one.
It'd be a nice change from all this candy.
Laugh Out Loud!
–gina
How is the communication in your neck of the woods?  How quickly does candy disappear from your home?  Shoot me a comment.  I'm looking forward to hearing all about it.