I'll Bring The  Duct Tape, You Bring The Snow
by Gina Valley
It seemed so simple.
That should have been a clue that trouble was brewing.
Get two boys geared up to go spend the day at the snow.  Only 2 boys.  11 & 12 years old.  Simple.
And, since we'd been to the snow for a week last month, all their snow stuff must fit, right?.  How much could a little boy grow in a month, right?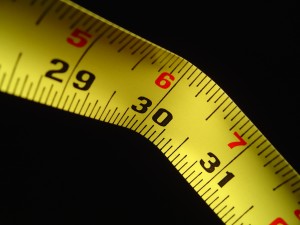 I'll tell you how much: 2 shoe sizes.  Two!!!  Son#4 couldn't even get his foot into the boots that were a bit loose last month.
I don't know if Son#3's boots fit or not, because they weren't in the boot bin.  I don't know why I thought they would be.  My family is way too thoughtful to put their dirty boots into the pristine container I bought to contain them.  I'm pretty sure the only thing that has ever been stored in our boot bin is a couple of giggly kid during a game of hide & seek.
Son#3's boots were not in his closet, or in any other closet or cupboard in our house.  They were not in any of our cars, the play house or the garage.  We had finished checking under every last piece of furniture before Son#3 remembered that he put them by the water heater to get warm and dried out.
I checked, and sure enough, they were still sitting right next to the water heater, quite dry now since a month had passed.  Unfortunately, the water heater was 1400 miles away in my parents' basement.
Luckily, Son#4's rapidly expanding feet were now very close to the size of Daughter #3's feet, and Son#3's feet were very close in size to Daughter#2's feet.  Even luckier, I had purchased new, navy blue snow boots for them last August when I was shopping to avoid the 105 'F record heat wave, and their boots, although not in the boot bin, were rounded up in its immediate vicinity.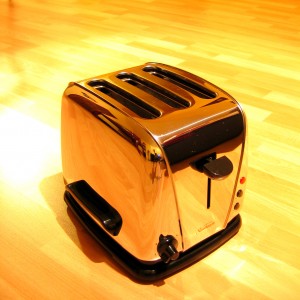 Crisis averted.  Let's face it, you can finagle a lot of stuff to keep warm and dry in the snow, but you can't mess around with foot wear. You gotta keep those toes toasty or they will snap right off.  Or, at least make your kids really whiny, which might be worse, depending on the day.
So, triumphantly I presented the pairs of boots to my 2 young male progeny, eagerly anticipating their squeals of gratefulness and hugs in thanks.  As it happened, though, I was met with a slightly different aesthetic.
They stood there scowling, with their arms folded across their chests and brows furrowed deep enough to plant corn in.
"We are not wearing those," Son#3 announced with firm finality.
"What?  Why not?" I asked, more confused than usual.
"Those are girls' boots, mom" Son#4 explained, not at all patiently, and although his mouth didn't say "Duh!" his eyes did.
"They're dark blue.  No one is going to know they're your sisters'boots," I countered, careful not to add that I had paid a flippin' fortune for them, so it'd be nice if they were worn more than twice during their tenure with our family.  Economics doesn't win me points with my children.
"Girls. Boots," Son#3 repeated.
"As it turns out, these aren't girls' boots.  They're boys' boots," I explained. I bought the girls boys' boots so that you could wear them after they out grew them.  So, you have to take good care of these boots, because the girls need them to wear to their snow day next month."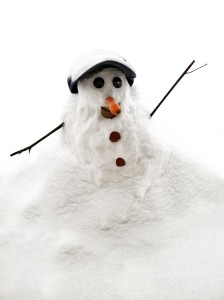 I knew better, but I couldn't help hoping somehow my girls wouldn't mind that they'd been wearing boys' boots. There was no chance their brothers' wouldn't tell them.  Asking them not to would only serve to alert the boys to what a great opportunity this was to bug their sisters.  I'd have to cross that bridge another day, because we still had gloves to find.
So, adventurers-on-the-clock that we were, we opened the ski glove box.  I was shock to find 18 gloves and one roll of duct tape in the box.  Of course, I should have expected to find the duct tape in there.  After all, I had handed it to one of my kids (all now deny any knowledge of the aforementioned roll of duct tape) to put on the work bench a month ago, and it hadn't been seen since.  Work bench.  Ski glove box.  Practically the same thing.
Before we got too far along in our celebration of all things duct tape-ish and glove-y, I dumped the gloves out onto the floor and told Sons #3 & #4 to each find a pair that fit them.  I hadn't even made to the kitchen, where I was planning to pack up some snacks for them to take (or to scarf the rest of the chocolate kisses.  I was still deciding.  Don't judge me) when Son#4 announced that he could not find a pair.
I know his games.  I was not about to match those up for him.  "Look again," I called back from the kitchen, now dangerously close to the canister labeled "Green Tea," where the chocolate kisses hide.
My hand was on the lid of the canister (just to check for dust.  I wasn't going to eat them.  Probably.) when Son#3 announced, "Mom, none of these match."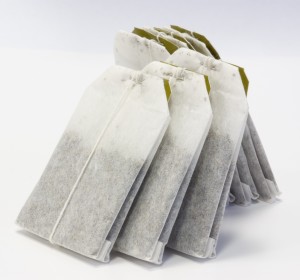 I retracted my hand from the canister.  Clearly, God didn't want me to chocolate-it-up right then.
"Are you sure?" I called back to Son#3, knowing how he loves a puzzle, and that he'd find a matching pair if there was one.
"Yep," he called back.  "No pairs, mom."
"OK," I said, heading back into Glove Central, "just pick any two that fit you.  They're all black.  No one is gonna notice they don't match."
"Mom." Son#3 implored.  "We can't make any pairs."
"You are just being too picky," I said, as I plopped down on the floor next to him.  "Look, I'll help you.  First, sort them into lefts and rights."
"I already did."  Son#3 said.
"Well, do it again," I requested, not quite as politely as I should have.
"He did do it again," his younger brother offered.
"Yeah," said Son#4.  He then pointed to the pile of gloves and said, "These are the lefts."  Then, he pointed to the rug where there were no gloves and said, "These are the rights."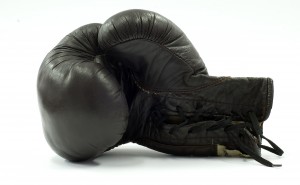 It took me a minute, but I caught on.  I think I would have caught on sooner if I'd eaten the chocolate kisses.  "They can't all be lefts.  That's not possible," I said, feeling the dread growing in me as I began examining glove after glove.
Not a right hand glove amongst the entire 18 in the bunch. "How is this possible?" I asked no one in particular, but I was kinda hoping God might choose to clarify it for me.
Son#4 spoke up for his Maker, "I think we lost all the right ones."
It's good thing he's too cute to snarl at.
I figured since it was only 10:07 PM I had just enough time to finish developing a good aneurysm, then I could make them some duct tape gloves.
This is why we don't live in the snow.  We could never leave the house.
Laugh Out Loud!
-gina
What disappears at your house?  Shoot me a comment.  I'm looking forward to hearing all about it.