I Think Hallmark Is Bribing My Kids!
by Gina Valley
It seems like such a simple thing.
"Make a card for your teacher."
That's it.
I'm supplying every possible material needed.
Sons #3 and #4 have been tasked with sitting down at the craft supply wonderland that is the homework table in our living room to come up with a card to attach to the gifts I purchased for their teachers.

It's not like they have to make their own paper or whittle a pencil before they can begin.
And yet, they have not begun.
They can make their cards any way they want to, as long as it has their teacher's name (2 words), Merry Christmas (another 2 words), and their name (2 additional words – for a total of a 6 word minimum) somewhere on the card. A decoration of some kind is also required (a drawing of some Christmasy symbol, color optional, is the minimum standard in this category).
So, basically, two boys, who have excellent fine motor skills and very creative minds, must write down 6 words and draw a triangle with some dots on it.
Honestly, it could take less than a minute.  60 seconds.  30 seconds, if they write fast.  Two minutes would give them enough time to color the triangle green, the dots red, and to add a yellow star on the top.
No big deal, right?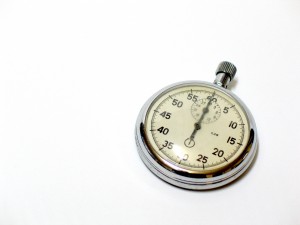 Sometimes they spend an hour focused on drawing and coloring.  This task, therefore, one would assume, is easy.  And, one would be wrong.
Apparently, being required to sit down and write out words and draw something causes a chemical reaction in these two of my male progeny, which results in them being rendered physically unable to sit down or to write.
Instead of a few minutes invested and a lovely gift-card combo being produced, I have a migraine starting as I try to figure out where my two young scribes are for the third time since they began to make their cards 10 minutes ago.
When I have again herded them back to the card producing zone, it isn't 30 seconds before I hear a Nerf gun being loaded.
"Put the gun down!" I holler from the kitchen, where dinner is also behind schedule.  I wonder if when our neighbors hear me yell that they remember it's standard fare from last year's teacher card making session.
I hear Son#3 ask Son#1, "Do you know where the fish food is?"
Something tells me his focus has again waned.  I help him get it back.  "Make your card!"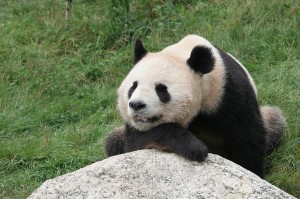 Son#4 calls out to me, "Mom, did you know that pandas eat more than 10,000 pounds of bamboo every year?"  I realize now that the rustling of paper I was hearing is not art being created, but a book being read.
"No, I did not.  That's a lot of bamboo," I admitted.  "Make your card!"
We were already 45 minutes into the card making "process" and the only thing accomplished thus far was me accidentally adding wine to my sauce twice (not the end of the world, really.  I mean, come on, can you ever really have too much wine when you're cooking?), and the fish getting fed.
"Boys, focus.  Come on.  You could be done already."  Somehow I thought that would help them get back on task.  I guess I'd inhaled too much wine.
Son#3 called out from the living room, "Mom, why do some people use Mrs. and some people use Miss and some people use Ms.?"
"Make your card!'
Son#4 chimed in with, "Did you know that pandas have thumbs like we do?  What other animals have thumbs like we do?"
"Make your card!"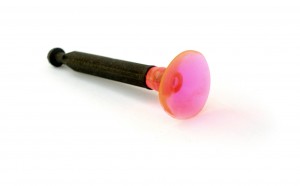 Then, I heard the sound of a Nerf gun being loaded again.
All of which leads me into the land of "Phrases Only A Parent Utters."
"You don't need a gun to make a nice Christmas card."
"Stop reading."
"We will talk about opposable thumbs after dinner."
"Now sit down for 2 seconds and pump out something, so you can show your teacher how much we appreciate all of her hard work!"
This is why Hallmark can charge $7.50 for a card.
I wonder if Hallmark delivers.
Laugh Out Loud!
-gina
What's making you giggle and stealing your focus?  Do you add wine to your sauce?  How do you keep whine out of your attitude?  I hope you're having a great day.  Shoot me a comment and tell me all about it.