I DON'T Want A Fuzzy Rear – Throwback Day
Is it just me or is the greatest thing about the elections being over that we no longer have to listen to inane political ads?
Now we can go back to inane dog treat, pharmaceuticals, and skin tag remover ads.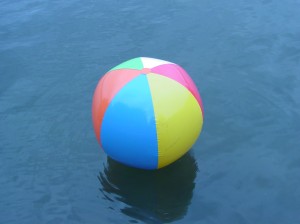 Don't get me wrong.  Some commercials are pretty good.  I love that one where the guy in the suit pretends he is an emotionally compromised teenage girl and plows his SUV into various cars in a parking lot.  I'm hoping Target will bring back that cool one with the catchy tune where everyone was having a beach party in the aisles.  And, how about those two guys standing in the cranberry bog?   They rock.
Still, most commercials are, at best, something to practice my DVR fast forwarding skills on, and at worst, highly irritating.  The paper towel ads are high on my hated commercials list.  Have the commercial writers ever even used a paper towel?
So, I figured for Throwback Day this week I would pay homage to the return from stupid political commercials to regular stupid commercials , and to the particular stupidity expressed in the paper towel ads.
I wrote Is There Fuzz On My Arse? after an especially "fun" paper towel experience.
You want to sell me some paper towels?  Show me a quick wrist flick tears them off.
I don't care how quick-they-pick-up.
I don't care if you can rinse them off and reuse them (seriously, does anyone do that?!?!).
I don't care if they leave fuzz on my arse.  Oh wait that's a different product.  But, I'm sure you know what I mean.
How about some real-life, useful  demonstration?  Show me the wrist flick!
I was writing a whole other column for today.  Something deep and meaningful. Very highbrow stuff. Honest.
But I got hungry.
Amazing how hungry changes things, huh?  I wonder how many wars have started because someone was hungry.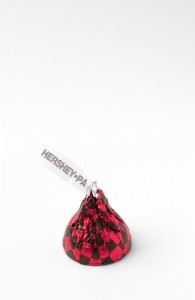 Anyway, the bottom of my Lean Cuisine's – which is short for "the kids aren't home and I was too lazy to cook and felt too guilty to just down that bag of chocolate kisses" – teensy tray of cheese ravioli was very greasy (It's still healthy meal-wise if I have the bag of chocolate kisses as a Lean Cuisine chaser, right?).
Not sure if that was because of the Lean Cuisine exploding or due to the perpetual state of horror our microwave exists in, but either way, my tiny tray o' food was slathered with grease and needed de-slathering.
So, like any adult I reached for the paper towels (I was so shocked the roll wasn't empty that I almost dropped my tray).  I firmly grasped the end of the roll and with a flick of my wrist tore off one paper towel.  As God intended.  Except that's not what happened at all….
Read the rest of my harrowing tale of paper towel betrayal by clicking on over to Is There Fuzz On My Arse? .  It's a fun post, and I hope you'll meet me over there.
As always the extra click to get there counts as cardio!
Laugh Out Loud!
-gina
Got a favorite commercial?  Is there one you just can't stand?  Shoot me a comment.  I'm looking forward to hearing all about it.