How'd That Work Out For Ya?
Where did 2012 go?  Hard to believe we're beginning 2013 already.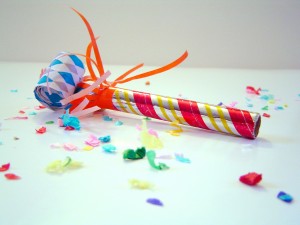 I've been working on my list of resolutions for 2013, and I figured it would be fun to review the resolutions I made for 2012 for my pack last year (I don't' want to review the ones I made for myself for 2012. I might not have been totally successful on following through on those):
Douglas, our dog, – resolve to at least pretend to recognize us when we come home.  I know you think you're meeting new people every time one of us enters the room, and, to your credit, you are always happy to meet them.  But, couldn't you at least pretend to recognize the other members of the pack you've been part of for a decade?  You've got to get it together.  Otherwise, how will we know when you become senile?
I don't know if Douglas is recognizing us when we come home, but he has started to act as though he noticed we'd been gone.  Sometimes.  I guess that's a step in the right direction.  At least he's pretty.
My daughters – resolve to leave every light on in every house on our street.  I believe that you need to think bigger, to expand your vision and your minds.  You have clearly mastered leaving all 16 lights on in the Girls' Grotto, and, given the latitude to do it, every light in every other room in our home.  But, it's time you grew and branched out.  I'm sure our neighborhood will support you in your efforts.  In no time at all you will be ready to leave all of the lights on at Dodger Stadium.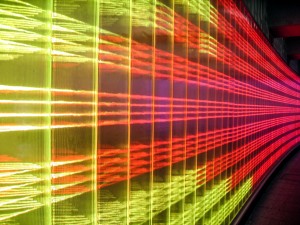 My daughters have been training hard for the Leave-The-Lights-On Olympic Team.  We are hoping they qualify for the 2016.  Rio here we come!
My two youngest sons – resolve to find new things to argue about.  It isn't that I have tired of hearing the two of you debate who left the thing-ama-jig on the whatcha-call-it, causing it irreparable harm.  And, it's not that I'm not enjoying your periodic fist-fights over who gets to say their Bible verse first before bedtime (who couldn't find joy in that?  I think even God giggles a little over those black eyes).  It's just that I think you need to broaden your horizons, think bigger.  Increase your repertoire, boys, so that you can increase your frequency.  Why not make the effort to argue without ceasing?
My littles have experienced unparalleled success in their quest to become Light-Weight Argument Master Champions of the Universe.  The Senate is considering taking them in as honorary members.
Son#2 – resolve to become more opinionated about the importance of the wrinkleless-ness of your garments.  I say, don't stop at refusing to wear jeans or t-shirts that have not been forced to comply to an iron's will, but demand starched underwear, creased socks, and pleated ball caps.  Be thorough, son.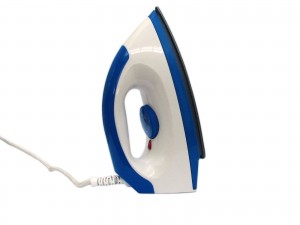 Son#2 has expanded his anti-wrinkleness campaign.  This year he wanted to know if we could iron his Christmas stocking.
Son#1 – resolve to cut your hair even more frequently.  I think that your every two week trim leaves some question as to whether your hair is actually growing.  I say switch to once a week, perhaps even daily, trims so that your younger siblings will actually think that your hair fails to grow at all. Keep'em guessing! It's good for them.
In an unexpected twist of strategy, Son#1 has been having his locks shorn only every 4 weeks.  Sometimes his hair is nearly a ½ inch long! Shocking!  I've told him he better straighten up, or people will think he's become a hippie or something.
The Professor – resolve to keep your cellphone fully UNcharged at all times, or, at the very least, turned off constantly.  Occasionally, when the matter is of no importance whatsoever, I am able to get a text or call through to you, although that certainly never happens when the matter has any urgency at all.  Tighten things up, so that no communication slips through at all.  If we are going to waste the monthly fee on an essentially un-reachable phone, let's be thorough about it.
The Professor, ever consistent in his ways, has made remarkable progress into making his cell phone a totally useless device.  He has branched out from simply not charging it and forgetting to switch it on, to leaving it in the car or under the sofa.
Overall, my pack followed through on their 2012 resolutions with great zest, enthusiasm, and accomplishment.
Sometimes it helps to aim low.
Laugh Out Loud!
-gina
Do you make New Year's resolutions?  Do you keep them?  Is there one you are particularly earnest about this year?  Shoot me a comment.  I'm looking forward to hearing all about it.