How To Survive The Candy Zombies
by Gina Valley
My kids are so hopped up on candy today they can see sound.
For a teacher, the day after Halloween is about as close an approximation to experiencing hell as is possible on this green earth.
The only way to make the experience even more painful is if it rains the day after Halloween, and the students must stay inside for recess.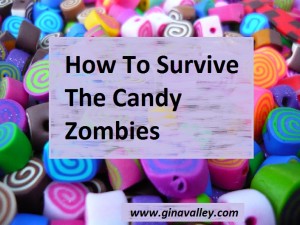 (By the way, teachers, sorry about the 10 pounds of candy in each of my kids' backpacks.  I knew if it stayed home with me today I might just as well plaster it directly onto my rear. 
I'm hoping my kids will share it with the other children.  Or, that someone will steal it.  I don't really care which scenario comes to fruition.  I just don't want that stuff coming back home with them.)
As a former educator and current friend to many educators, I thought that I'd take this opportunity to help out these oft unsung heroes.
To that end, I've written some lesson plans for you, our frontline kid-wranglers.  I always appreciate what you do, doubly so the day after Halloween.  And, there's not a chance I'm letting my kids stay home the day after Halloween.  They're totally hopped up on sugar. So, I figure this is the least I can do.
If you're an educator, please feel free to use these lesson plans, with my blessing.  If not, be sure to pass these on to all of the teachers and homeschoolers in your life.
Math:  Throw a deck of cards into the wind, and tell your class that they must be sure to find all 52 cards before returning to your classroom.  Be sure to tuck at least one of the cards into your pocket before tossing the deck up.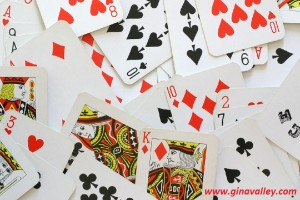 Physics:  Study centripetal force by removing the lid from a bottle of glitter, sitting in your desk chair (with your arm extended), and having two of your strongest students spin the chair until all of the glitter has escaped from the bottle (did I mention a dust mask is wise for you and your students?).
Virology:  Teach your children about the rapid spreading and difficulty of eradicating viruses by requiring the youngsters to recapture every piece of glitter set free during Physics.
PE (Physical Education):  Have your students run a marathon.  Yes, a marathon.  I know that's like 50 or a hundred laps around your school (depending on the size of the school), but it'll only take them bout 10 or 20 minutes, since they are sugar-super-charged.  You might have time for them to run 2.
Allow the winner to call the cafeteria every hour to ask if their refrigerator is running, and to tell them they better go chase it when they say that it is.
Religion:  If you teach at a religious school, have your students use scripture to prove that sugar is the devil.
Dance:  Cover the floor (preferably in a long hall) with bubble wrap.  Blast "the Bunny Hop" and have your class do the bunny hop until every last bubble is popped.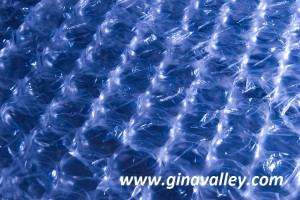 Music:  Give your students kazoos.  Have them hum the theme from Star Wars, while running around, bobbing and weaving, to simulate that big battle scene at the end of the movie around The Death Star.
Science: Using binoculars (or 2 paper towel tube) have each student find and follow an ant all the way to its nest.  Then, time permitting, count the other inhabitants in the nest.  Don't panic when your students eat some of the ants.  A little protein helps balance out all of that sugar.
Ancient Egypt: Get 55 of those big, cheap grocery store balls (the kind in those giant bins that if you take one out of, the whole flock escapes).  Scatter them around the school.  Tell your students to find all 55 and to stack them into a pyramid.
English: Have your class read a story aloud, as a group, but, do it by taking turns reading just one word at a time, starting from the end of the story and working backward to the beginning.  For extra fun, assign one student to always say the word "pickle-face" when it's his turn to read.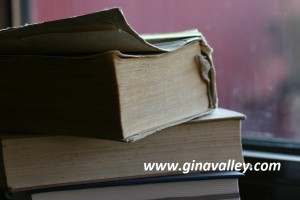 History:  Have your students create "powdered wigs" for each other out of wet toilet paper.  Have them stay out in the sunshine until the wigs are dry.
Spelling: Have your students stand in buckets of water in their stocking feet (if you're short on buckets, just squirt their feet with a hose).  Have them write each of their spelling words 5 times on the playground using their wet foot prints (If it's freezing where you live, skip the water, leave their shoes on, and have buckets full of chalk dust to step in and make tracks with).
Problem Solving:  Tell your students to hide anywhere at school, and that you will seek them out.  When the end of the day bell rings, announce loudly "All-y, all-y out come free!" and explain to them that they hid so well, that you couldn't find them.
Lastly, I recommend you bring a case of Red Bull and make the coffee in the teachers' lounge with it.
That's really your only hope for keeping up with the students.
Laugh Out Loud!
-gina
Do you have any suggestions for teachers?  How would you handle a room full of children with pure sugar pumping through their veins?  Shoot me a comment.  I'm looking forward to hearing all about it.