How To Make Rice – More Fun Than The Xbox
Once in a while when we order Chinese food The Professor bemoans shelling out the extra cash for steamed rice.  After all, he reasons, we could make some ourselves, and it'd be ready before the order even showed up at our door.  Water, oil, salt, rice – it's simple, he reasons.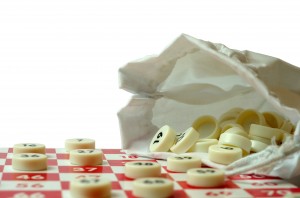 I understand his thinking, but he's wrong.
Before we had children, I usually whipped up the Chinese food myself.  Steamed rice?  Heck, I could do that with my eyes closed.  Yes, it was simple. But, that was before kids.
Making rice is no longer simple. It's now a game, well, a series of games really.  And, as is always the case, our children are much, much better than we are at playing.
Here's the standard order of play, as pulled from our experience last night:
Children start off with Kitchen Zumba by hiding in the pantry.  They jump out when mom comes in to get the rice to start dinner, giving her a fun cardio workout.
A related game is Pick Up 5lbs Of Rice Off The Floor, which is played immediately after Kitchen Zumba, but is not as well received.
Put Handfuls Of Rice Down Your Brother's Shirt is then played, and the chorus of giggles is re-stimulated.
Throw Handfuls Of Rice At Your Sister is also historically giggle inducing.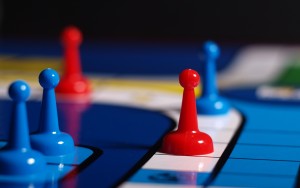 Drop Rice All Over Entire Downstairs Of Our House While Chasing And Throwing It At Each Other is also a popular follow-up game.
This is often followed by another game, which causes stifled giggles from kids, a gasp from their mom, and a loud thud and groan from their dad, called Slip On The Rogue Rice In The Hall And Fall Flat On Your Back.  It is especially fun when the teen says, barely hiding her giggles, "Dad's fallen and he can't get up," and the 11 year old, barely able to speak due to his fits of laughter, says, "Did you break a hip, Dad?"  Clearly, they watch too much Wipeout.
The 2 year old playing Dump An Entire Box Of Band Aids On Dad's Head while he lay moaning and trying to catch his breath on the hardwood floor qualifies someone for extra points.  I'm not sure who, though.
Acquiescence is played when the dad whispers between wheezes, "Never mind. Just order the bloody rice."
Mom then checks dad's pupils and asks him what year it is to determine whether to play the bonus round of Drive Dad To The Hospital.
Fortunately, we didn't qualify for the bonus round last night.
But, there's always tomorrow.
We're making oatmeal for breakfast.
Laugh Out Loud!
-gina
What's cooking at your place this weekend?  Shoot me a comment. I'm looking forward to hearing all about it.