People say they miss the good ole days.  The simpler times.  Times when family was first and you treasured every moment together.  They wax fondly about memories of gathering 3 generations around the radio on Saturday night to hear Mercury Theatre On Air.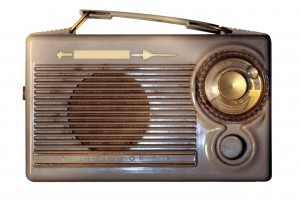 Well, we've got that.
Sort of.
We've got a DVR, and nothing brings a family together more quickly, more thoroughly or more passionately than a DVR.
On Delete Day.
You want to hear your kids scrambling and sliding down the hall in a race to be the first to hang out with you?  You want your significant other to sign out of Facebook?  You want to be more interesting than Pinterest?
Easy.  Announce you're clearing the DVR memory.
Suddenly, you are the most interesting person in the world.
You hold everybody's attention, along with the remote, in your hand.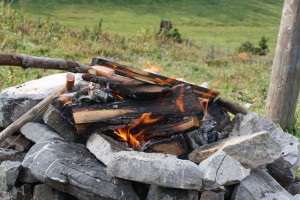 I imagine this must have been what it was like when our ancestors gathered around the fire at the end of a busy day of poking doggies or hunting buffalo or whatever it is they did all day to keep from dying by age 35.  Sharing stories and laughs.  Reminiscing about the day's events.
Of course, there probably were a lot more teaching moments then, whereas our poignant family time seems to revolve around intense negotiations, living room bargaining, and arguing about who was home when we watched what.
Much as you can count on a "Time to clean out the fridge!" announcement to clear your house and those of your 6 nearest neighbors, the "I'm deleting stuff on the DVR" announcement is a sure fire bet to do the opposite and to bring your family and many of their friends running.  It works better than pulling a hot sheet of cookies out of the oven (Oooo!  I want some cookies!).  Everybody wants to be there to defend their stuff, even if they can't even remember what their stuff is.
Once every one has gathered around the old fashioned black box, negotiations can commence.
Son#4 is not willing to part with Slugterra, but is quite willing to give up all 23 episodes of X-Factor.
Daughter#1 points out she is the curator of X-Factor and feels close emotionally to each and every episode.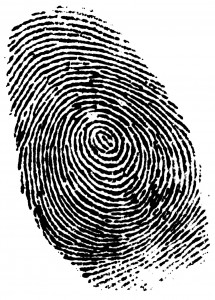 I'd like to know why she cancelled my Person of Interest series recording to record her stupid, I mean not stupid but different from my preferences, X-Factor series.  Daughter#1 said that she doesn't see why I record Person of Interest anyway, because "It's not that interesting."  I said that she cannot borrow my car.  And, that I'm going to make her watch my 4 episodes of Numb3rs.
Don't ask me to explain why I need to save 6 I love Lucy episodes when the DVD's for the complete series are in the cabinet next to the TV.  I don't want to admit I'm too lazy to paw through all the disks to find the Vitameatavegimin, The Candy Factory, and the Lucy trying to tell Ricky she is pregnant episodes.
Yes, the 2 episodes of The Three Stooges are also technically mine, but I recorded them for Sons #3 & #4.  Everyone needs to see The Three Stooges doing plumbing and baking a cake.  It's part of growing up.
And, why are we still recording Project Runway when The Professor doesn't like it anymore?  Ever since Heidi lost her accent, the magic is gone.
Now that I have no NHL to watch, I could kick myself for giving up my recordings of the NHL All Star Game and Skills Competitions from last season during our previous DVR Deleting Day festivities.  I won't make that mistake again.
And, how long exactly are we required to keep 6 entire basketball games in the archives simply because every once in a while you can see my sister-in-law's hair come into the frame.  She got to go to Hawaii to be at the games.  Isn't that reward enough?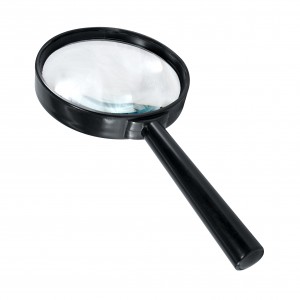 Son#1 and I both battled to defend the last Mythbusters marathon.  I don't remember if it was the battle of the sexes or the superhero one.  It's all a blur of empty memory slots now.  I just know it was awesome. He was willing to sacrifice saving the aforementioned marathon if I guaranteed that there would be space to record this year's Punkin Chunkin Contest.
Daughter#2 is willing to give up the season premiere of Pretty Little Liars if I promise she can go to the movies Saturday night with her friend I don't trust.  I think she is going to lose on both accounts.
We have to keep all of the Presidential debates because Son#2 and Daughter#3 can still get extra credit for turning in essays about them.  Better education through television and all that, I guess.  Apparently, both of their grades need the better education and the extra credit.
Daughter#3 announced deleting Beverly Hills Chihuahua is not negotiable.  Then, Son#2 handed her the DVD of Beverly Hills Chihuahua she got for her birthday, and she deleted those cute little talking amigos herself.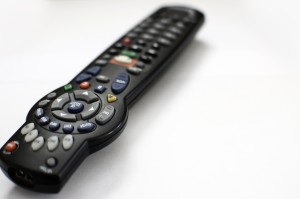 I want to keep The Mentalist because I feel like it's the least we can do to support that poor man in his quest to avenge the murder of his family, although I still think CBI sounds way too made up, even for a TV law enforcement organization.
I voted to delete the World Series recordings.  My Braves were out early, so I don't want to watch it again. Not that I'm bitter.  Honest.  Son#2 and The Professor, both big Giants fans, whooped in protest.  I requested a guarantee of future recording safety for any Ducks games, should the NHL ever get its act together, in return for another couple weeks safe harboring of the contest in America's favorite past time.
We got the DVR cache down to 34% full with only two incidents of tackling and no broken bones, a family record on both accounts.  To celebrate, we had ice cream sundaes (a precursor to Freezer  Deleting Day tomorrow, but I didn't tell my pack that) and watched the last half of that  NCIS we've been saving since March.
We're just hoping Nieces#1 & #2 don't notice The Wiggles didn't survive the winnowing.
Laugh Out Loud!
-gina
What do you throw yourself onto the DVR to protect? Does your family come out of the wood work to defend their viewing favorites?  Shoot me comment.  I'm looking forward to hearing all about it.