Is It Hot In Here?
by Gina Valley
Sometimes it takes a kid to clarify your priorities.
Today was opening day for Fall Soccer, so we were out at my pack's soccer games from 7:30AM until 2:30PM.  An unarguably long day, even without the ghastly heat. With the heat, it felt like an eternity.
It felt longer than waiting for the new season of Psych to start.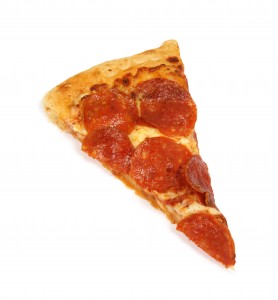 At the hottest point of the day, it was 104 degrees F on the soccer field while Daughter#3's All-Star Team (I hate that they call them that, but that's a topic for another column) played the All-Star Team from a neighboring county.
As I sat there watching the darling girls from these 2 powerhouse teams push, shove, and generally try to stomp the heck out of each other, I wondered how long it was going to take me to turn from adoring mom, proudly cheering for my little, to a pile of mulch.  I was pretty sure the heat and the humidity were starting that whole dust-to-dust thing on me even as I sat in my foldable chair.
Son#4 lucked out with his team drawing the earliest morning time slot.  He didn't feel lucky when I woke him up at 6:15AM, and told him to be in the car in 10 minutes.  I know he didn't because I asked him, "Do you feel lucky, kid?" and he threw his pillow at me.

But, huddling under our E-Z Up Shade (the jumbo 12'x12' one.  We take our shade seriously) during his sister's 104 degree F game, remembering the near chilly 85 degrees F of his early morning game, Son#4 did indeed seem to begin to feel a bit lucky.  Or, maybe he was just hopped up on sugar because he'd been given a postgame snack by the team parent of every team his siblings played on all day long.
I, however, did not.
And, much as I hate to admit this, by the 2nd half of the 3rd soccer game, as I sat there melting, I remember distinctly thinking an unthinkable thought for any soccer parent.
I didn't want to watch any more soccer.
And, not just today.  Ever.
No more off-side's or spread out's or get the ball's.
No more where is my cleat or do you have my jersey or I forgot my water jug.
Basically, I was hot.  I was tired.  I was sweaty.   And, I wanted to go home.
Just as I was leaning toward giving in to my desire to dash to our van, blast the AC, and bolt home for iced tea and a nap, a couple kids behind us caught my attention.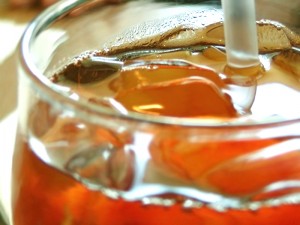 They were waiting for Son#4's team's game to finish, so that their game could start.  It was obvious that the longer they waited, the more the heat and humidity were draining their spirits.
They began to mumble and grumble and groan.  At one point one of the kids said to the other, "I'm hot and tired and sweaty and I want to go home!"  I nearly cheered for him.  He was feeling my pain.
But, as so often is true in this life, the child next to him put it all back into perspective.  All of the early rising, all of the heat, all of the sticking to the fold up chairs were just tiny inconveniences on the road to what is truly important to children, to all of us.
This child, this pint-sized orb of wisdom explained it perfectly, "All we've got to do is get through this game, and it's 'Lamppost Pizza – here we come!'"
I was humbled by his insight.
And, I wondered if he'd think it was ok for me to stop for iced tea on the way to the pizza place.
Laugh Out Loud!
-gina
Is it hot, or is it just me?  Are you still feeling the summer weather or have you slipped into the briskness of fall?  Which do you prefer?  Shoot me a comment.  I'm looking forward to hearing all about it.