Fun Times At The 'Ole Urgent Care Center
I've taken my pack members to the Urgent Care Center 3 times in the last 2 weeks.  It's soccer season so that's about par for the course.   But, years as a parent have taught me that everything is what you make of it.
Just 'cause someone's bleeding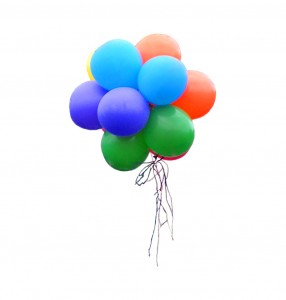 or in horrible pain doesn't mean you can't have a good time.
All it takes is a little planning and the right "can-do" attitude.
Here's a few things I've picked up on during my stint as a seasoned Urgent Care Center patron that can make your next trip to the Urgent Care Center a lot more fun.
Be sure to bring a well charged cell phone.  They won't let you take or make calls even if your phone can get reception in the midst of that giant labyrinth of concrete and steel, but you'll want to use its camera to snap photos of any drunk or hallucinating fellow waiting roomers.
You can show the pictures to security when they arrive so they know who to look for.  Plus, they're great fun to chat about on Facebook later.
Always bring a book.  Bring one for everyone in your party.  Two books are even better.  Bring extra for the new friends you'll make.  The more prepared you are to sit and wait, and nothing says, "I'm prepared to sit and wait" like a book, the less time you'll have to sit and wait.  It's a scientific fact.  I could even quote made up statistics from fake research studies to prove it to you.
You show up empty handed, uncharged phone, no money, unshaven, wearing yesterday's clothes and you will be waiting for, at a minimum, 3 days.
You show up with a duffle bag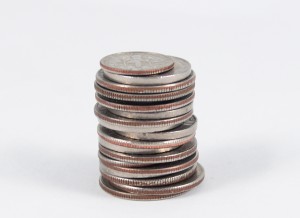 containing an assortment of snacks and beverages, a small classic library, 3 rolls of quarters, 2 changes of clothes, a pillow, and a bag of needle point and you will be in and out of there in 15 minutes flat, stitches in, cast hardened, being wheeled back out to your car.
Try to be asthmatic.  3 of my sons have significant asthma, and experience has taught me that urgent care centers consider difficulty breathing to be a pretty serious move-to-the-front-of-the-line type of issue, as rightly they should.
Unfortunately, just having asthma doesn't count when you show up for suspected broken bones or non-gushing head trauma.  So, it's really best, if at all possible, if your kids can try to coordinate their asthma problems to coincide with any orthopedic or neurological issues they will be needing urgent medical attention for.  It'll chop your waiting time right down, so try to get them on board with that.
Try to have a gushing head wound.  No urgent care center wants their waiting room floor all gummed up with your blood, so a good, gushing head wound can be your ticket to the front of the line.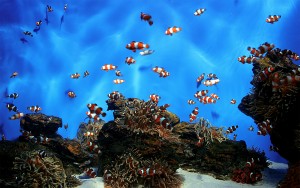 Don't let your kid tap on the fish tank in the waiting room.  Good policy no matter where you are.
Don't throw up.  Everyone will hate you.  The waiting roomers will hate you.  The receptionist will hate you.  The nurses, the doctors, and the janitor will hate you.  They will increase your wait time by 10 fold just to punish you if you throw up in their waiting room.
Don't threaten the receptionist because you've been waiting longer than the last two people they called in.  First of all, she's a cute, little old lady who is there volunteering her time to help others.  Secondly, she will call security on your arse.  Thirdly, she knows that it takes security almost 5 minutes to show up and she will kick your arse in the meantime. I've seen her do it twice.  It's quite impressive.  She has a black belt in judo.
Get a doctor's note and a copy of all of your paperwork before you leave.  The second you step out the door the memories of everyone you came into contact with are wiped completely clean.  It's like that flashy light thing in Men in Black.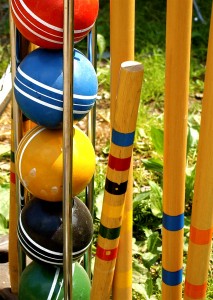 If you go back and ask for a note so your kid can miss PE or be cleared to play in a volleyball tournament the same people  who just spent 30 minutes pushing his bone back into place and stitching him back together will swear they've never seen you before in their life.
One last thing, be sure to write down
which car you drove.  Something about sitting around in the urgent care center erases that information from your brain.  If you haven't written it down, you could be wandering around in that parking lot looking for the wrong car for hours.
I may see you there soon.  My pack is in the backyard playing croquet.  That's a prelude to a gushing head wound if I ever saw one. I better go warm up the car.
Laugh Out Loud!
-gina
Remember, if the issue is more than the Urgent Care Center can handle you might need to go to the Emergency Room.  But, don't worry, that can be fun, too.  In fact, the Emergency Room is a lot like Disneyland.  Trust me – I'm a season ticket holder there, too!
How's your croquet game?  I'm looking forward to hearing all about it!  Quick, shoot me a comment before someone needs stitches.  Again.