Freedom To Sound Stupid: An Inalienable Right
This weekend, as always, I spent most every second at my children's soccer games or driving to their soccer games or racing to the store to get the team snack that no one told me it was our turn to bring to the soccer games.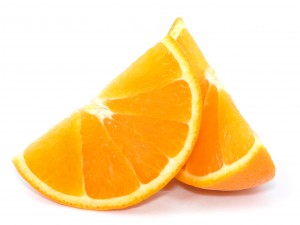 In the midst of all of this soccer-liciousness my mind dwelt upon inalienable rights. Specifically, Freedom of Speech, which is an awesome thing.
After all, it's not just a soccer game.  It's also a chance for people to sound like morons.
Case in point – the less than thoroughly thought out comments and suggestions I heard hurled at youth soccer players by their well-meaning, spectating fans this weekend.
Stay open! – To what?  These are 11 year olds.  What does that mean?  Is this a philosophical suggestion?  To playing in the game?  'Cause I'm pretty sure your daughter being on the field, dressed like everyone else is a sign that she's interested in participating.
Get the ball! – Get the ball? Seriously?  Did you stay up all night thinking of that one? Good you mentioned it. I'm pretty sure most of the kids had no idea a ball was central to why they are dressed alike and running around at this ungodly hour on a Saturday. Get the ball! Now it all makes sense. How about this, Lady? WAIT IN THE CAR!!! Signed every other person of the field. Get the ball! – really? Like they didn't know that.
Shoot for the goal – Well, duh.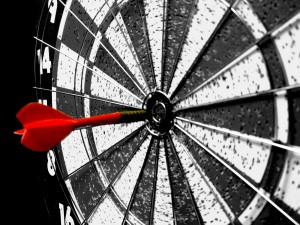 Thanks for the tip. I'm pretty sure your kid thought he was supposed to shoot for the parking lot until you mentioned it.  Thank goodness you are here.  Do you remind him to cook on the stove and to drink liquids while you are at home?
Kick it! – Really? You want your kid to kick the ball?  What do you think this is?  Soccer?  Good  thing you brought it up, because I'm pretty sure your kid was about to set and spike the ball like in volleyball.
Move the ball up the field! – Oh, now you tell them.  They thought they were supposed to go backwards and try to score on their own goal.  Whoa – dodged a bullet there.
Spread out, Timmy! Spread out! –  How is Timmy supposed to spread out? And, if he did, let's face it, everyone would freak out.  Remember The X-Men? No one appreciates it when someone can, in fact, spread out.
Dribble! – Nothing really wrong with that.  It's just a fun word to say.  Unless you have a kid in diapers.  Then, it's not fun at all.
Don't let them get the ball! – Really?  Our team should try to keep possession of the ball? So, they shouldn't share?  Wow, has anyone mentioned this to the coaches?  I'm gonna write that down before I forget.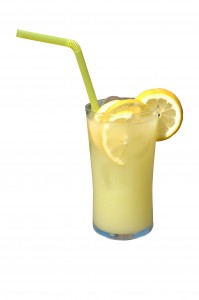 Bring me my cigarettes! – Oh wait, that's a dumb thing to yell while working with gasoline.  Wrong topic.
Run.  RUN! – Good reminder.   I'm sure it didn't occur to the kids that skipping, for example, might not be the best, most intimidating mode of locomotion in the midst of the game.  Personally, I don't feel right screaming at my kids to "run" when it's 100'F and I'm sitting on my rear in the shade while they race up and down the field.   But, that's just me.
You know, just 'cause you can say something, doesn't mean you should.
Laugh Out Loud!
-gina
Have you hung out with any interesting spectators?  Shoot me a comment.  I'm looking forward to hearing all about it.