Do You Smell That?
Close your eyes and inhale.  Slowly.  Deeply. Do you smell it?
The hot wings.  The chili.  The cold cuts.
Brats and beer and beans.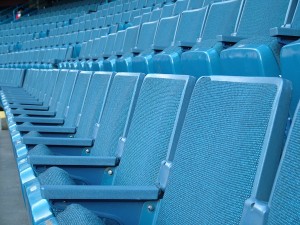 It's that special time of the year.
This week is Super Bowl Sunday.
If you live in the US, and maybe if you don't, you're probably aware of this impending sports icon.  If you're not, well jump on board. It's a lot of fun.
This year the San Francisco 49ers will battle against the Baltimore Ravens.  I'm not sure who to pull for, as my team, the Atlanta Falcons, had their Super Bowl bid stopped 2 weeks ago by the 49ers.  On the other hand, The Professor is a diehard 49er fan, so it's hard to stay mad at the 49ers when I see how giddy he is.
I'm still on the fence.
I think someone is gonna need to buy me some diamond earrings to get me to lean one way.  It'll be worth their while because whoever I root for always wins.  Usually.  I predict The Professor will be bringing home something shiny soon.
But, much as I love sports, there are a couple things that bug me about the Super Bowl. So, I thought this week for Throwback Day we would revisit one of them:  the announcers.
Do you completely lose your mind and the ability to communicate like a normal person when you become a football announcer? Or, does that have to happen before they consider hiring you?
I'm sure they're nice people, but I wonder if they talk in real life like they do while they're broadcasting.
How have you been preparing for dinner?  So do you feel fully prepared for dinner?  Are you feeling confident about that dinner?   Will you be using dinner plates for dinner? What do you think went wrong with that dinner?…
Oh.  My.  Gosh!
For our Throwback Day this week we're heading back to my Is There A 15 Yard Penalty For Stabbing The Announcer? post to giggle a bit more about football announcers.  Here's a bit of what you will find there:
Sometimes I want to stab the announcers.
I have all kinds of pet peeves with the things sports announcers say.  A couple of my favorites are "What do you think your team needs to do to win today?"  Here's a thought – score more than the other team, Sherlock! Or how about, "You have Joe Pro Quarterback in the starting lineup today.  Do you think he's healthy enough to handle the job?"  No, they don't think he can handle it.  They're just putting him in to boost his self-esteem.  Coaches aren't so much worried about who wins.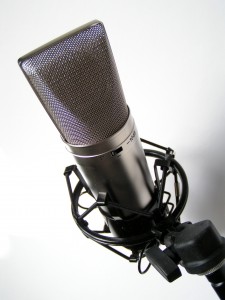 And, don't get me started on the stupid questions they often ask during postgame interviews.  "You just lost 48 to 0.  What happened out there today?"  What happened out there?  What?  Weren't you watching the game?  Obviously they ran all over them.  They got smashed, dragged, and taken to the dumpster.  Pay attention, Fool!
But, there's one thing they consistently do that causes me to want to rip off my arm to smack them around with. While I'm watching a football game, they constantly tell me I'm watching a football game.
We have a large screen, HDTV, but even if I was watching it on a 4" fuzzy, battery-powered, car TV in the woods, I'm relatively sure I would be aware that the game I'm watching is a football game.  I can't remember the last time I tried to tune into the Rose Bowl, and round about 3rd quarter suddenly realized I had been watching a Yahtzee game the whole time.
Nonetheless, the announcers feel the need to remind me that it is, in fact, a football game I'm viewing….
…. "He needs to throw the football more.  He's hanging onto the football too long. He is gonna lose that football if he doesn't pass that football soon.  Did you see what happened to the football?  They stripped the football right away from him."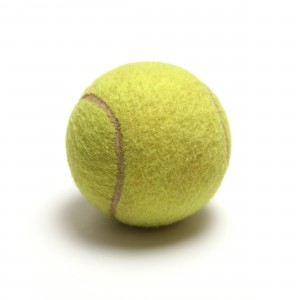 Football? Really? I thought he was holding a tennis ball that had lost its fuzz, and been horribly disfigured in a freak racquet accident.  Good thing he brought that to my attention.
Just say "ball," Fool…..
…..Don't make me come down there!
I have a fork ready in my purse.
So, join me over at my Is There A 15 Yard Penalty For Stabbing The Announcer? post for the rest of the laughs.  You bring the hot wings.  I'll bring the chili.
And, as always, the extra click to get there counts as cardio.
Laugh Out Loud!
-gina
Do you "do" the Super Bowl? Or, do you click on over to the Puppy Bowl or the Law & Order marathon? Do you watch at home or go hang with friends?  What's your favorite snack?  Shoot me a comment. I'm looking forward to hearing all about it!