I should have realized something was amiss when I slowly woke up this morning.  I was at peace, relaxed and warm and snug in my bed.  None of my usual "Oh-my-gosh-it's-morning-go-go-go!!!" kicked in.  That should have been a clue to panic and fly out of bed.  It's unfortunate that neither Miss Marple nor Columbo was around, because I did not get that clue.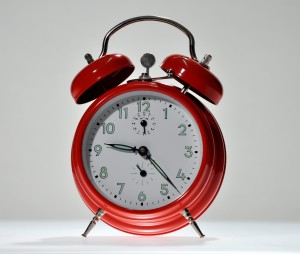 Usually I'm racing halfway down the hall toward my littles' room before both of my eyes are fully open, shouting, "Everybody up! Are you up?  Let's go!"  But not today.
Today, I took advantage of my pack's school holiday break, and decided to go back to sleep for an hour.  This would have been fine were it not for one minor detail that apparently slipped my clearly foggy mind.
My pack is not on holiday break this week.
Ooops.
So, obviously, letting everyone sleep in an hour late was something of a tactical error in the ever-raging battle to be on time to school.
Even The Professor, who had the gall to choose this morning as the rare morning not to keep me awake with constant buzz-saw snoring (which I am pretty sure means the whole "Everybody's running late"  mess this morning was his fault), was late heading out the door, and muttering something about the bloody traffic and what wankers LA drivers are (and I know he was aiming for me, but, I'm assuming due to his sleepy state, he actually kissed our coat tree goodbye).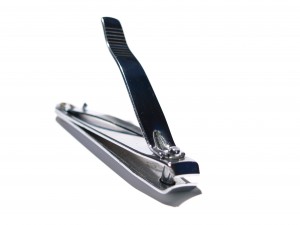 As I lay in bed and forced myself into consciousness I became aware of the very clear sound of toenails being clipped in my bathroom, and, I noted that my toes were not in my bathroom.  My mood clouded as I realized that my private abode had been invaded by a clipper hijacker, who was undoubtedly leaving the sharper-than-glass, totally disgusting, hunks of hooves throughout my bathroom like a keratin-based sea of depth charges.
My family produces toenail shards that are stronger and sharper than any diamond cutting tool available to a gem master.  Perhaps that's why they never pick them up. Maybe they think they're valuable tools that must not be casually tossed out with the refuse. Yeah, that's probably it.
It was halfway through my trek toward my bathroom to oust the invader that my brain suddenly kicked into gear, and I realized my pack had school today.  I think it was probably somewhere around the time when I heard Son#2 scream at the door to the kids' bathroom, "Get out!  I need to get ready for school!"
School?  School! Oh Crud!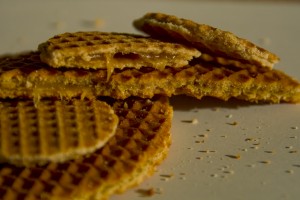 Then, my natural "Oh-my-gosh-it's-morning-go-go-go!!!" panic kicked in.   Beds were shaken.  Clothes were flying.  Lunches were lined up on the breakfast table.  Feet were crammed into shoes.  Eggo waffles were shoved into zip bags to be inhaled during the dash to school (don't judge me.  They were almost fully toasted and had very few ice crystals left on them).
There was panic.  There was rush.  There was screaming.  And, there was an ungodly scraping sound as our dog pushed our sofa around our family room trying to cram his giant self under it to escape the commotion.
As my last pack member was scooted quickly out the door toward his waiting carpool, waffle in one hand, shoes in the other, back pack dragging behind, the dust began to settle.
While I was lifting up the end of the sofa so the dog could unwedge himself, I noticed that 3 lunches were still lined up ever so carefully on the table.  Crud.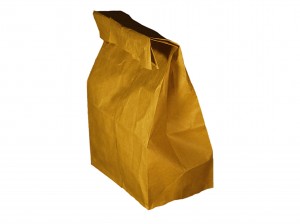 Now I'd need to fit "Lunch Delivery" into my already overstuffed, accidentally shortened by oversleeping, day-after-vacation schedule.  That was OK, though, because I needed to go out to pick up some body armor anyway to put on before I entered the free range toenail clippings zone that my bathroom had become.  I'll probably need a Shop-Vac, too.  I'm not touching those things!
Has anyone seen my car keys?
Laugh Out Loud!
-gina
How'd your week start out?  Was it a relaxing canter into a new day?  Or, more like a catapult ride toward a castle wall?  Shoot me a comment.  I'm looking forward to hearing all about it.