Disclaimer:
I have the upmost respect for those who have dedicated their lives to public service.  This is the case for many politicians.  Yes, there are goofballs in politics, just as there are goofballs everywhere else.  Perhaps the goofball percentage is a bit higher due to the naturally goofball-attractive nature of the political job. 
Nonetheless – to those of you who have truly chosen the political arena in an effort to help your fellow man and to better our world: I appreciate you dedicating your time and your effort to the public good.  
Please remember that.
Because now I am going to make fun of you.
Debates, Schemates – Let's Have A Real Contest
We have a problem in this country.  Politicians take themselves too seriously when they should have a sense of humor.  And, they tend to giggle and smirk when they should be somber and serious.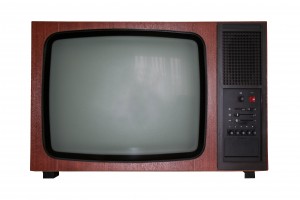 They need help.  Our public servants.  Truly they do.  They may be fit to lead, but they are not fit to lead alone.  They need some guidance, and, frankly, some winnowing of their numbers.
For my international readership, as well as any fellow Americans who just don't pay attention, let me summarize our Head Honcho selection process.  A whole bunch of people, mainly men, yell and scream at and deride each other for months.  During those months, each state, on a variety of different dates picks one of the screamers to represent each party.  Eventually we end up with one, slick screamer to represent each party in a national election.
We have lots of parties, each with their own candidate to be Head Honcho, but in reality, only the candidates representing the Donkey party (some people use a less polite term) and the Elephant party (again, some employ a less than polite term here) actually have a shot at in fact being elected to the Head Honcho position.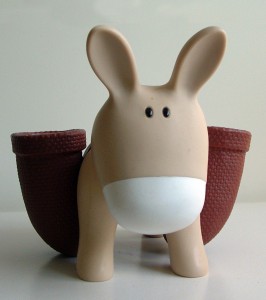 The Donkey screamer and the Elephant screamer than travel around the country screaming out words generally written, as is the case for most politicians, for them by brilliant, witty wordsmiths (such as myself), which illustrate  the dishonesty and stupidity of their opponent and the virtue of themselves.
Now, personally, and I don't think I am alone here, I see a flaw in this system.  Most notable to me is that the voters never truly get to find out who and what these screamers who are running for office are.  We never hear their personal opinions.  We never know what they would choose if they didn't have a stable of handlers guiding their every move and choosing their every word.
If you have any doubt about the truth in what I'm saying, review the recent Presidential debates. Observe the Elephant screamer and the Donkey screamer in all of their "rehearsed thoroughly by their staff, notes prepared by their researchers, tele-prompters filled by their assistants" glory.
They, these screamers, are, despite all of their efforts to convince us to the contrary, hollow figure heads filled up by a giant staff of experts in every field of getting elected.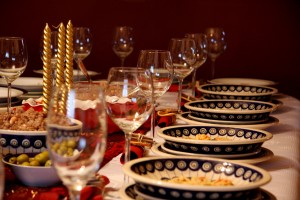 Perhaps they are brilliant, capable men.  Perhaps.  But, we will never know, because they don't have time to stop by every one of our houses to discuss their ideas and strengths and fears over dinner.
It's just not possible.
We get snippets and sound bites and photo op's.
I find that sad.
And, a bit funny.
And, most importantly, fixable.  Totally fixable.
We need to turn the race for President, and every other political office in turn, into a true test of strength in every possible area.  Strength of Character.  Strength of Intelligence.  Strength of Ingenuity.  Strength of Leadership.  Strength of Compassion.  Strength of Common Sense.  And, Strength of…well…Strength.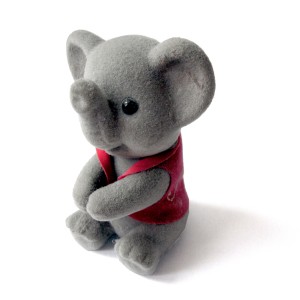 I'm sure you're with me in seeing that there is truly only one way to accomplish this comprehensive, fair selection process for our Commander in Chief.  Only one way to truly know the mettle of these people vying for what is arguably the most important job in the world.  Only one way to determine who is truly worthy of leading us.
Reality television.
Think of all we could learn about the true character and abilities, not to mention innate qualities of each screamer if we simply required them to complete a stint on each of a series of reality shows.
Screamers should be required to participate in each of the following reality television programs to demonstrate their worthiness, or lack thereof, to lead our country, conveniently on prime time TV.
Restaurant Impossible – Screamers would be required to take over for Robert Irvine and to clean out, fix up, organize, and create a business plan to save a failing restaurant in 2 days with $10,000.  If the screamer can do that successfully, how does he expect us to believe he can take care of the budgeting, the planning, and the deficit for our entire country in four years?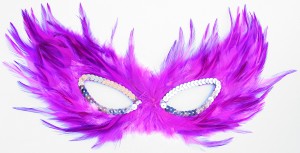 Dance Moms – On this show each screamer would undergo an excellent test of international negotiating skills.  If a screamer can't workout peace between the Dance Moms, what hope do we have that he can work out peace between our country and others?
Undercover Boss – Each screamer would be disguised and sent in to try to negotiate a settlement to the NHL lockout.  If the screamer can't bring the NHL owners and players together for their own good, what makes the screamer think that he can bring together the many different groups and factions in our nation for their own good?
Supernanny – Each screamer would be required to take the place of Supernanny Jo Frost, and to then teach 2 parents how to work together to get their children to behave like, honorable decent people. If he can't do that, what hope does he have of convincing The Congress to work together like decent, honorable people?
Dancing With The Stars – Screamers who can't learn to dance, would have trouble convincing us they could successfully work with foreign leaders.
Amazing Race – Let's see if each of the screamers is still singing the praises of his VP choice after spending a couple weeks traipsing around the Kalahari Desert with him.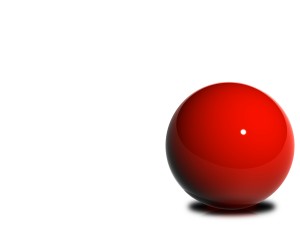 Wipeout – Well, that would just be fun to watch.  That show is hilarious!  It proves 100 times an hour that someone falling down is funny, and that someone falling down spectacularly is hysterical!
X Factor – If the screamer can't figure out how to belt out one decent song than he doesn't know how to reach out to people's souls and their inner essence.  How can he win our hearts if he doesn't know how to reach out to it?
Dog: The Bounty Hunter – Can the screamer locate and capture fugitives?  After all, if he can't find and bring in Marty the Meth Addict successfully, how is he planning to capture Boko Haram or Ahmad Abousamra?
Hoarders – If a screamer can't deal with cleaning out a double wide crammed full of Beanie Babies, old pizza boxes, innumerable canned goods, and 50 cats, how is he going to make sense of and over-haul our income tax code?
American Ninja Warrior – Each screamer would have to prove his strength and agility on what is called "the world's toughest obstacle course."  After all, who doesn't want our national leader to be able to kick some major butt in any brawl or to at least be able to climb up the side of a bridge to get away?  That's a leader people would feel safe standing behind.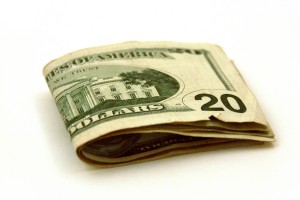 Not only would this method of Head Honcho selection be much more efficient and fun than our current method, it would yield a much greater level of participation across the country.  More people would run for office and more people would vote.
Perhaps just as importantly, think of all the money that would be raised.  We could pay off the deficit in just a few of seasons of Presidential Reality TV programming.
Let's cancel any further debates and go with this pragmatic, modern approach to leadership selection.
Finally, sanity comes to politics.
Laugh Out Loud!
-gina
What suggestions do you have for improvements to our Head Honcho selection process?  Shoot me a comment.  I'm looking forward to hearing all about it.